2020 NFL Scouting Combine Primer
The NFL's scouting combine gets underway today, although it will be a few days before the really interesting events take place. Still, we'll start to get some player measurements tomorrow and the first bench press numbers on Wednesday.
Here's the full schedule.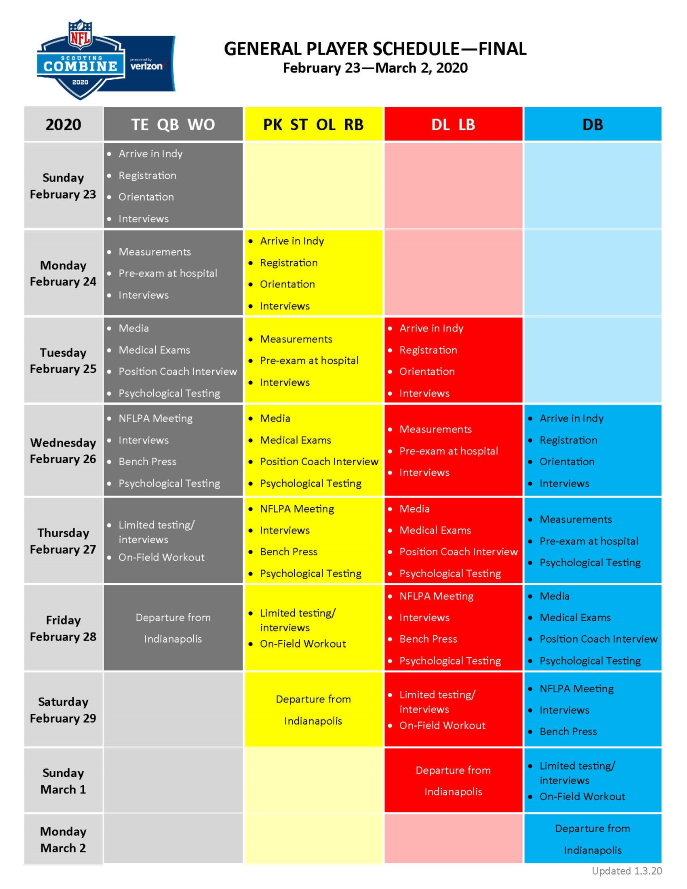 With all the top NFL decision makers in the same place at once, we can also expect some rumors and possible transactions. We'll keep you updated with the main leaks.