Buzz: Defensive candidates emerge for 2019 coaching staff
Now that the Jets have their head coach and two of their three coordinator roles filled, it shouldn't be too much longer before the rest of the staff gets completed.
Rich Cimini from ESPN provides some insights on who might be targeted now that Gregg Williams is officially on board.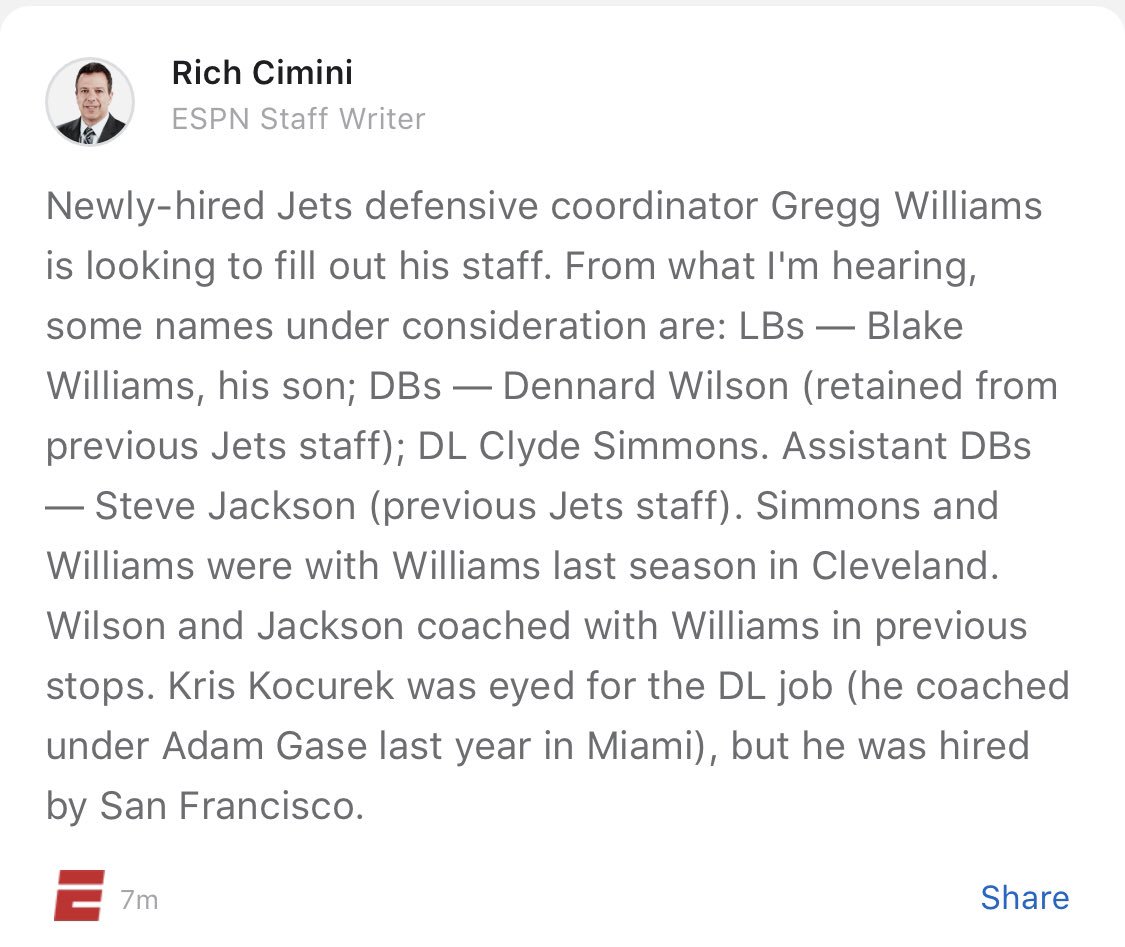 The interesting one here is Simmons, a former all-pro defensive end. He was an assistant defensive line coach when Williams was the Rams' defensive coordinator and was hired to work under Williams again as the defensive line coach for the past two years. Simmons was one of a select few coaches with the Browns that didn't lose their job at the end of the season.
As Cimini notes, Kocurek is now no longer an option. Alex Marvez from SiriusXM had previously reported that he and Frank Bush were likely to follow Adam Gase to the Jets, but with Bush being a linebacker coach, it seems unlikely he'll make the jump either.
As for the offensive side of the ball, we're still waiting to hear about that. Wide receiver coach Karl Dorrell reportedly was set to interview for the Packers' offensive coordinator role but Nathaniel Hackett got that job. Running back coach Stump Mitchell has already left though. Offensive line coach and last year's running game coordinator Rick Dennison could stick around, as he's been on the same staff as Gase in the past.
Previously: We had talked about several of these candidates here