Day Two: Who is available?
After an eventful first day, the outlook for day two is a bit different to what we were expecting. The Jets initially held two early second rounders and an early third rounder but having made the move up for Jermaine Johnson, things have changed.
The Jets now have the following picks scheduled for today:
38th (round two)
101st (round three)
Basically the Jets retained one of their second rounders and still have a third rounder, although they exchanged their early third for a late third.
That 38th pick is the sixth one today and we might see the Jets move back. However, if they do make a selection, here's some of the top names available (via ESPN):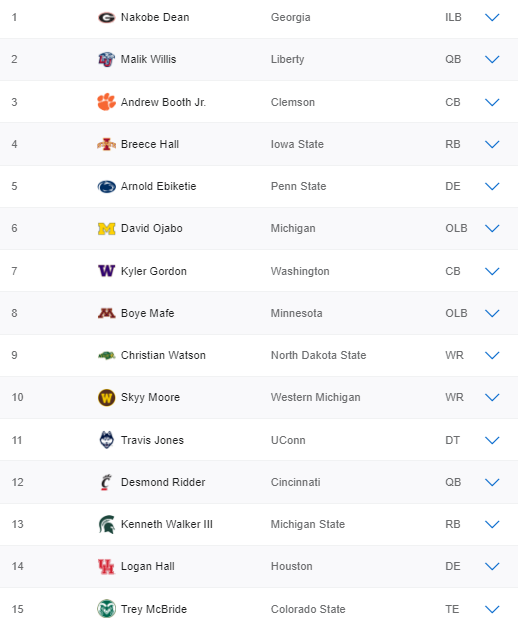 After yesterday, pass rusher, wide receiver and cornerback are perhaps less likely with defensive tackle, inside linebacker and safety remaining as key needs. If they make an offensive pick today, it could be a running back or perhaps an developmental interior lineman.
Who do you want them to target? Let us know in the comments.