Details on all the players trying out at Jets mini-camp this week
The Jets are bringing in a slew of familiar and not-so-familiar faces for a look as they open their mandatory mini-camp today.
The full list via Dennis Waszak of the AP: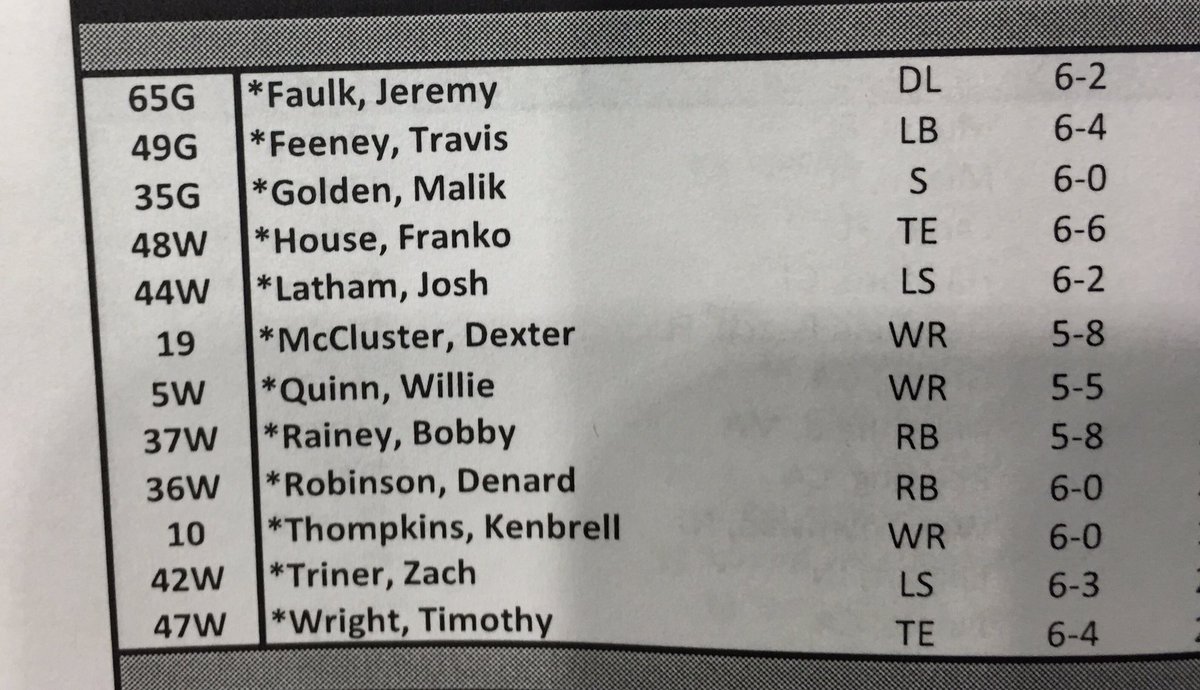 Here's some details on each player:
Faulk: A rookie who attended rookie mini-camp on a tryout basis. He transferred from Baylor and was the NJCAA defensive player of the year. Faulk has experience of playing in a 3-4 defense and ran a 5.03 40-yard dash at his pro day, at 304 pounds.
Feeney: A sixth round pick for the Saints last season but did not play. He's an off-ball linebacker with outstanding speed and explosiveness.
Golden: Another rookie with good athletic ability, Golden was recently waived by the 49ers after signing with them as an undrafted free agent.
House: A basketball player who hadn't played football since high school but recently got signed by the Bears. He was waived two weeks ago.
Latham and Triner: Two long snappers that have already spent time on the Jets' roster. Probably just options in case Tanner Purdum gets hurt because the guarantees in his deal mean there's no real saving to be made be replacing him with someone younger.
McCluster: A well known name, who has contributed over 3,000 yards from scrimmage as a slot receiver/scatback in his seven-year career and also been a solid threat as a return man. He only caught seven passes last year but is about the most experienced return man on the market.
Quinn: A diminutive return specialist and two-time all-American who also caught 63 passes for 955 yards and 11 scores last season. Posted a solid 6.7 in his pro day three cone drill.
Rainey: Another return specialist who the Jets have shown interest in recently. Most recently with the Giants, he hasn't played on offense much since 2014 but had a 144-yard rushing game that season and a 127-yard game in 2013.
Robinson: A former dual-threat quarterback at Michigan who has converted to running back at the NFL level. His playing time has waned over the past two years after he looked set to break out in 2014 with consecutive 100-yard games.
Thompkins: A player we were already aware the Jets had been keeping tabs on. We broke him down here.
Wright: Best known for being the player traded for Logan Mankins in 2014, Wright caught over 50 passes in 2013 and had a career-high six touchdowns in his one season with the Patriots. He's not done much since, though, and is coming off a torn ACL last May.