Eight years after the biggest game of their lives, Frank Gore and Joe Flacco reunite as teammates
It was the biggest game either of them had ever played in, but both Frank Gore and Joe Flacco rose to the occasion. Flacco's Ravens held off Gore's 49ers for a memorable 34-31 win in Super Bowl XLVII.
Eight years on, Gore and Flacco are reunited as teammates on the Jets, having signed for the franchise within a couple of weeks of each other in May.
"In eight years, let's get together and bring the Jets to one of these things, okay Frank?"
---
Also in the house on that day was Joe Douglas, who was working in the Ravens' personnel department and partially responsible for putting together the roster with which the Ravens won their second title.
It's probably no coincidence that Douglas has brought these two players in, perhaps hoping to capitalize on their experience and enjoy as many benefits in terms of the locker room culture as on the field.
During that game, the first half belonged to Flacco, who passed for 192 yards and three touchdowns, helping the Ravens to build a 21-6 lead that was extended to 28-6 on the opening kick-off in the second half.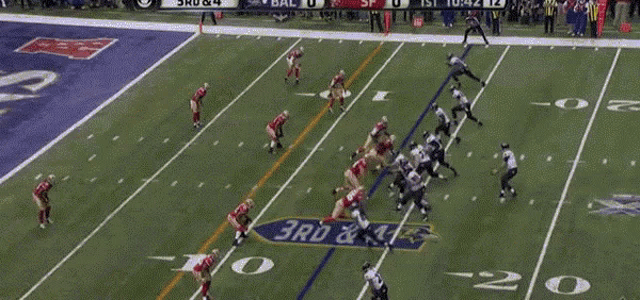 Gore, on the other hand, was held to just 29 yards on 11 carries in the first half, but racked up 81 yards and a score on eight second-half carries to spearhead the 49ers' comeback bid after a power-outage caused Baltimore to lose all momentum.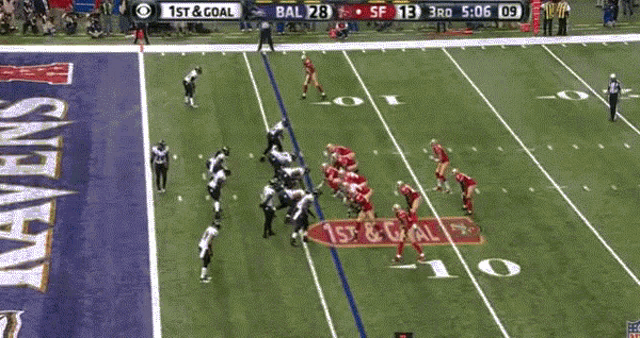 His touchdown made it a one possession game and then his 21-yard run set up a fourth quarter touchdown that could have tied the score only the two point conversion was unsuccessful. As the game wound down, Gore's 33-yard run put the 49ers in position to potentially win.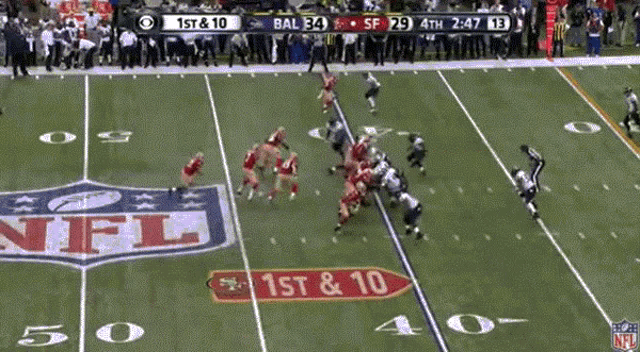 The Ravens defense held firm though and the offense was able to run out the clock before surrendering a safety as time had essentially ran out.
Flacco collected the MVP award despite being held to 95 yards and a touchdown after half-time. Gore's 110-yard rushing total was the fourth highest in a Super Bowl since the turn of the century, topped only by Michael Pittman, Dominic Rhodes and Thomas Jones.
Gore and Flacco each signed a one-year deal with the Jets and might not get many chances to go to another Super Bowl after this year - if any. Even so, it should be valuable for a team on the rise to have players with that kind of experience under their belt.