How the hell am I supposed to know who this is? - Tony Adams
In an occasional feature, we're going to briefly highlight any of the lesser-known players that make an unexpected impact during camp or in preseason. With the 53-man roster announced, we can take a look at some of the surprising players that made the team.
Today, we focus on safety Tony Adams:
What he did:
The undrafted rookie Adams was named to the initial 53-man roster with Robert Saleh praising his efforts to get better every day and saying he has a "bright future".
While his preseason numbers were modest - he had 10 tackles but didn't register any statistics in other categories - Adams impressed with a run stuff on 3rd-and-1 and a couple of plays where he showed excellent range in pursuit: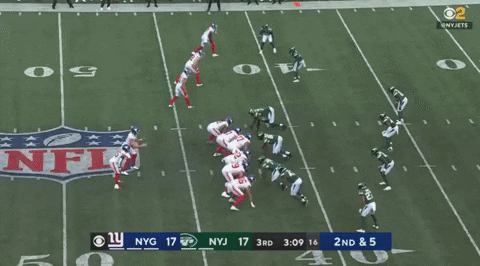 Even so, most expected him to be more of a practice squad candidate after he spent most of camp on the third unit. However, the surprising release of Will Parks and Jason Pinnock meant that he had made the team.
Outlook:
As things stand, Adams and Ashtyn Davis are the only backups at safety and there were points during the offseason where Adams seemed to be ahead of the former third-round pick. Barring any further moves, it looks like he has a good chance to be active most weeks. However, Parks - who re-signed to the practice squad - is the kind of player the Jets might feel more comfortable with early in the season, so he could be elevated a few times.
Adams also played some cornerback during his college career, so that versatility could be beneficial to a team lacking secondary depth. His main path to regular playing time is special teams, though, and he got plenty of work in that role in preseason with one tackle in kick coverage.
The Jets perhaps kept Adams because they like his longer-term future. If he does a solid job in a rotational role this year, perhaps he'll be a candidate to win a starting role in 2023.
More on Adams:
Here's the in-depth scouting report on Adams.