Injury News: Fant misses practice again
Here's Thursday's injury report: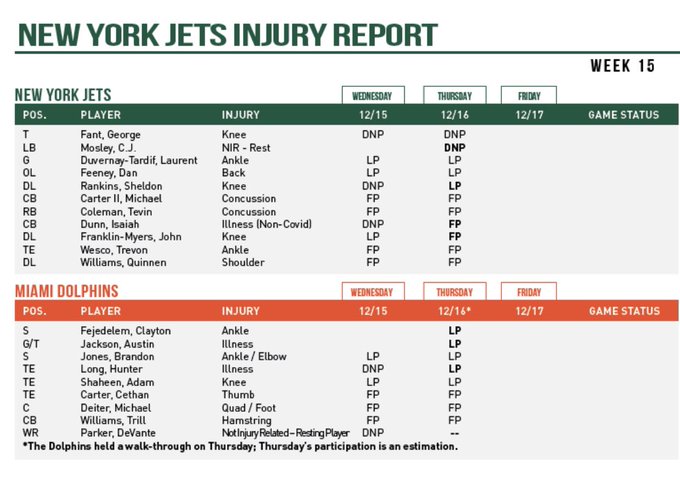 The Jets seemed confident Fant would start on Sunday earlier in the week so hopefully that's still the case.
It seems like Rankins is on target to return and obviously Dunn and Franklin-Myers being back to full practice status means they should both be available.
The Jets also restored linebacker Noah Dawkins from the injured list to the practice squad, although he seems unlikely to play this weekend because the Jets have five healthy linebackers on the roster.
The most significant news coming out of Miami was that rookie wide receiver Jaylen Waddle, the Dolphins' leading receiver, has been added to Covid-19 reserve. Starting safety Jevon Holland and the team's three top running backs are all also on that list.
UPDATE: The Jets also added Elijah Moore and Hamsah Nasirildeen to the Covid-19 reserve list. Moore is on IR for the next two games anyway but if Nasirildeen isn't available then Dawkins could perhaps be elevated after all.