Injury Report: Adams and Schweitzer out again on Sunday
The final injury report of Chiefs week is out: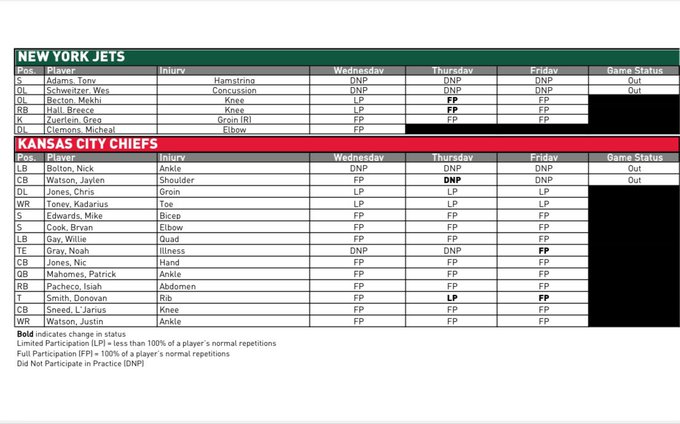 The Jets will basically be in the same situation as they were for the New England game with Adrian Amos starting at safety and Ashtyn Davis at the number three. They'll presumably stick with the same five - in the same configuration - up front too.
Gray and Smith returning to practice strengthens the Chiefs, but Watson played a role last week and Bolton is one of their top defensive starters. They coped fine without Bolton against the Bears last week, though, so it won't be a massive adjustment for them.