Injury Report: Berrios and Moore to both miss Sunday's game?
This week's injury report is out: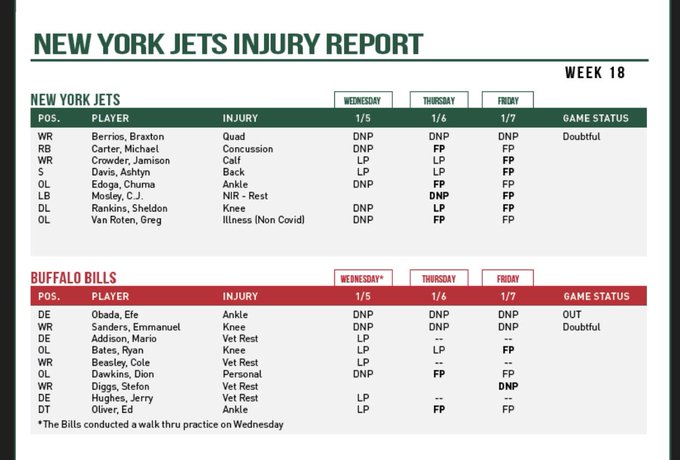 Clearly Berrios isn't going to play and Moore hasn't been activated so he's obviously not going to play either.
With Crowder back, the Jets' receiver depth chart will look like this:
Crowder
Keelan Cole
Jeff Smith
Denzel Mims
They will then presumably activate DJ Mongomery and possibly also Vyncint Smith from the practice squad.