Injury Report: Ficken to kick on Sunday, but Crowder is questionable again
The Jets released the final injury report before they fly out for the Rams game: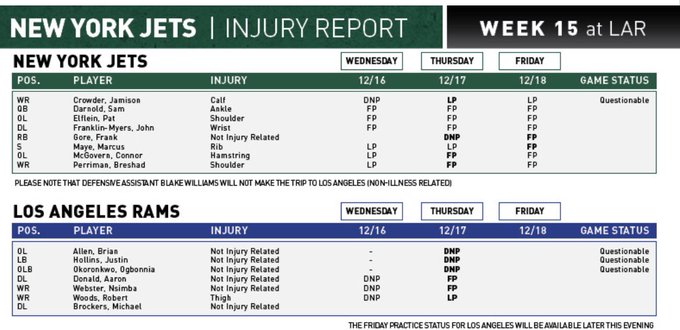 This is the shortest injury report of the year, although the Jets obviously have a ton of players on injured reserve, Covid-19 reserve or the non-football injury list.
Crowder was also questionable last week and, although he did play in the end, he only had seven yards on two catches and Braxton Berrios led the Jets in receiving.
Ficken will be activated and will kick for the Jets on Sunday, per Adam Gase, despite the fact they already have Chase McLaughlin available.