Injury Report: Gardner and Herbig to play on Sunday
The final injury report of Bears week is out: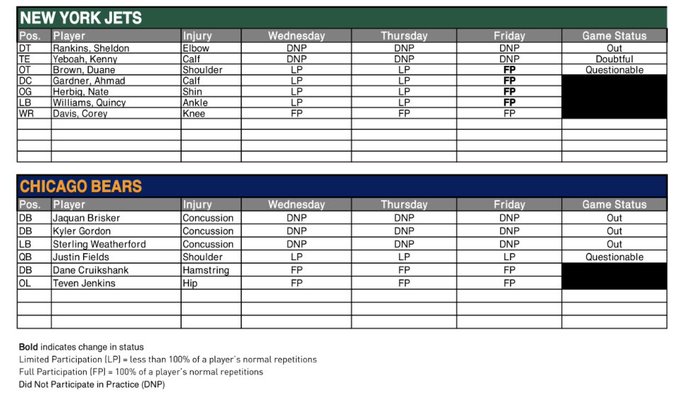 It was already clear that Rankins and Yeboah were unlikely to be available for this weekend, but it looks like everyone else will be able to play. There's also an open roster spot for George Fant or (more likely) Max Mitchell to potentially be added to the 53 tomorrow. Jeremy Ruckert and Tanzel Smart will presumably be active again on Sunday.
Justin Fields is questionable, which we expected, but perhaps just as significant is the fact that two of the three players ruled out are defensive starters.