Injury Report: Garrett Wilson to play on Sunday
The final injury report of Buffalo week is out: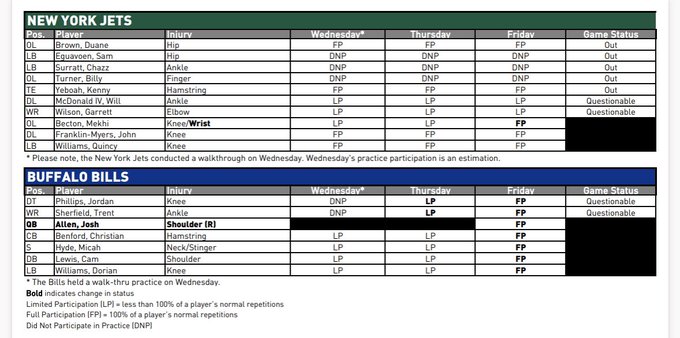 Wilson had been a doubt due to his arm injury but confirmed to reporters that he will play against the Bills.
The offensive line situation is still unresolved though. Duane Brown won't be activated this week and Billy Turner was ruled out. Either they will have to make a roster move or there will be a new face in the starting lineup on Sunday because last week's starting right guard Xavier Newman has no standard elevations remaining.