Injury Report: Jets set to be without Davis, Carter and Ogbuehi on Sunday
The final injury report of Vikings week is out: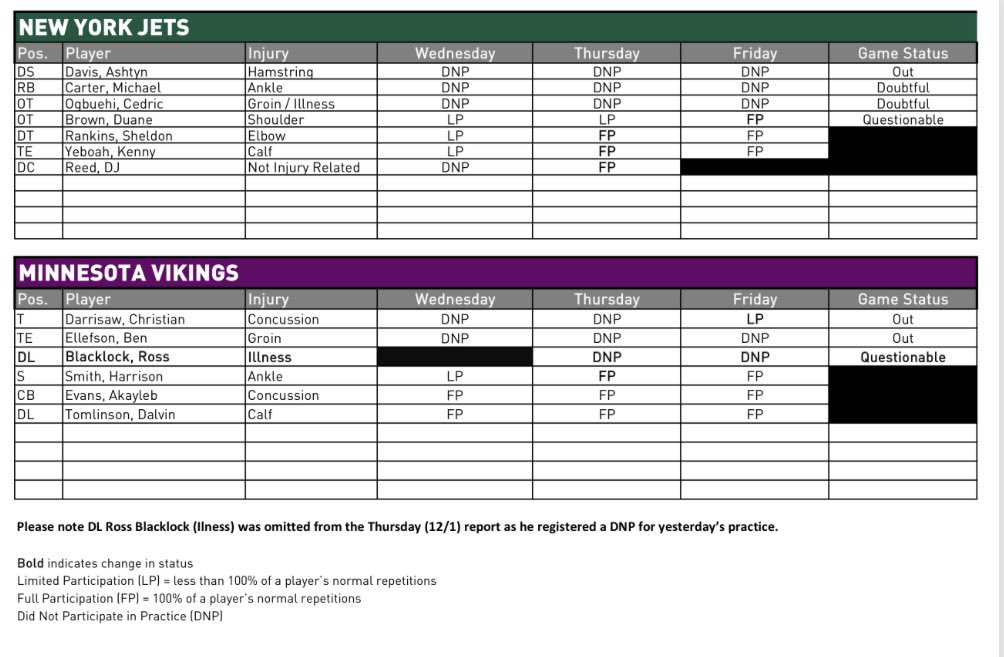 As we've been saying all week, none of these three players being out is necessarily a disaster. James Robinson can be active this week after being a healthy scratch against the Bears and Max Mitchell played most of Sunday's game at right tackle and probably would have started even if Ogbuehi was healthy. As for Davis, he's averaged just one defensive snap per game, so Tony Adams will probably take his place for special teams duties on Sunday.
Rankins being back is good news and the Jets may also activate George Fant this weekend, although he'll probably just serve as emergency cover if they do. (Brown plays every week despite always being questionable). The Jets would also need to make a roster move to make room for Fant.
For the Vikings, Darrisaw being out is definitely a blow. In the Dallas game, they were blown out after he was knocked out. He then missed the New England game and, even though they won, they had a season-low in rushing yardage.