Injury Report: Mims ruled out for Sunday
The injury report is out for Sunday: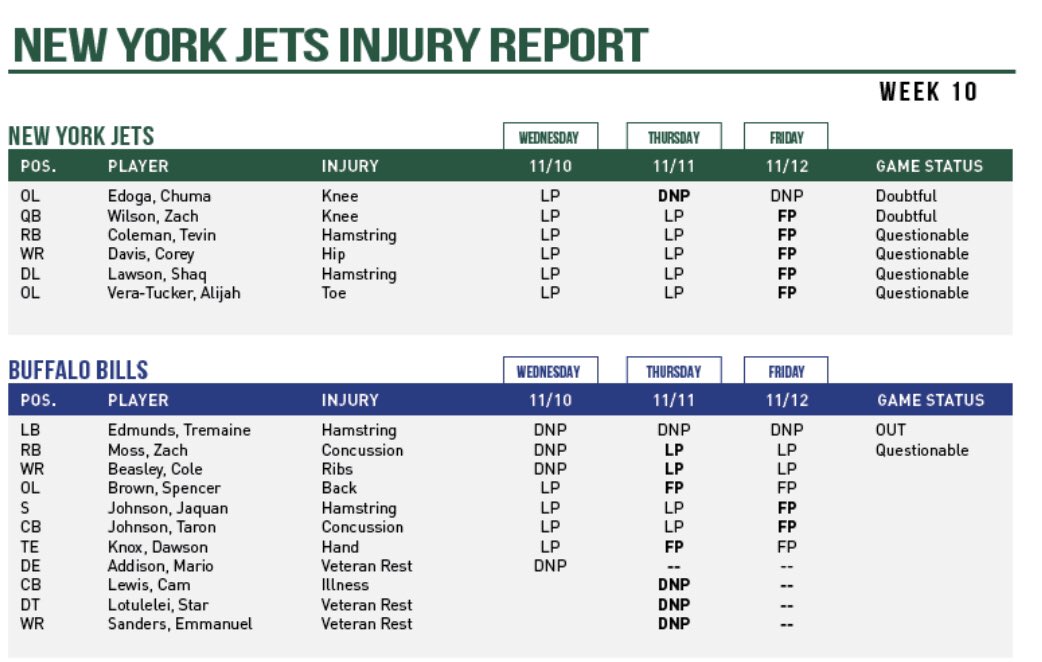 Coach Robert Saleh said that he expects those players who were limited during the week to play, including a return to action for Corey Davis and Tevin Coleman.
Denzel Mims is not listed here because he's on Covid reserve, but Saleh confirmed he will not play. Jason Pinnock, who is also on Covid reserve, could still be available.
Buffalo ruled pro bowler Tremaine Edmunds out, which could be a significant loss.