Injury Report: Moore to miss Sunday's game
The final injury report of Broncos week is out: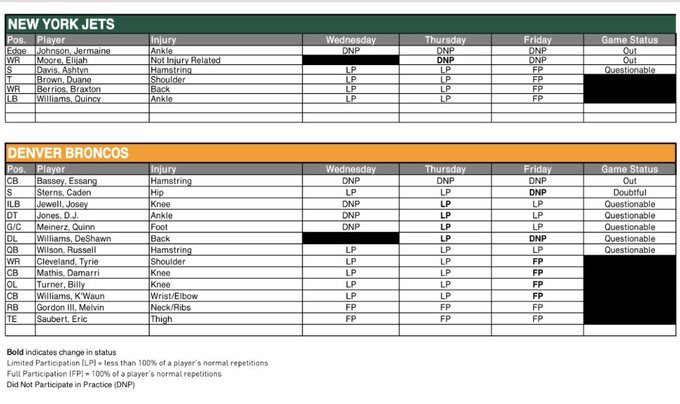 Moore's absence is officially being described by the Jets as being a choice they made because he's not in the right frame of mind to play following his trade request, rather than a punishment. They've already confirmed Denzel Mims will be active for the first time all season as a replacement.
We knew Johnson would be out already but if Davis is unable to play, then we could see Tony Adams active again after he's been inactive the past few weeks. Will Parks can serve as the third safety. It's a good sign that Davis practiced full, though.
Denver is calling Russell Wilson a gametime decision but it seems likely he will play. Of the other questionable players, Williams seems like the biggest doubt after missing practice today. Sterns and Bassey are backups but useful special teamers.