Injury report: Perine misses practice, five others limited
The first injury reports of the season are here with the Jets looking a lot healthier than they did entering the final week of training camp: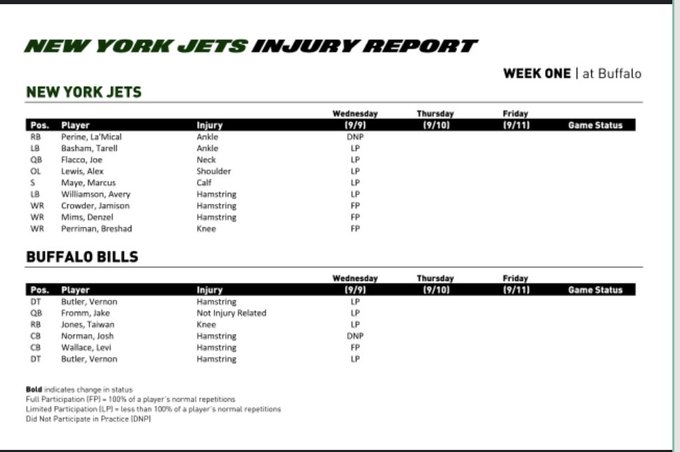 While the Jets' projected three top receivers are all listed on the report, all three encouragingly practiced full.
To see four other starters limited in practice is not necessarily bad news this early in the week, but that's something that needs to be watched closely over the next few days.
For the Bills, Josh Norman is a projected starter but Wallace started all 16 games last year, so the Bills will be relieved to see him practicing without restriction.
It's interesting to note that the Bills have a full healthy offensive line but they've yet to reveal who will start at right guard and right tackle on Sunday.