Injury Report: Rankins to miss Sunday's game?
Here's the final injury report of Eagles week: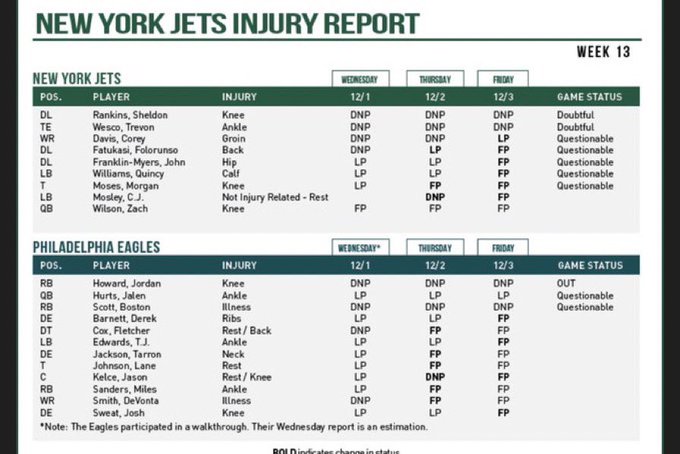 Losing Rankins ahead of a game against the number one running game in the NFL is a big deal. Rookie Jonathan Marshall looked out of his depth when called upon earlier in the season so perhaps the Jets could elevate Tanzel Smart instead?
Davis was going to try to practice and the Jets might look to use him in a limited role on Sunday. Hopefully he and the other questionable guys can play.
For the Eagles, it sounds like Jalen Hurts will play, although he is listed as questionable.