Injury Report: Whitehead returns to practice
The second injury report of Browns week is here: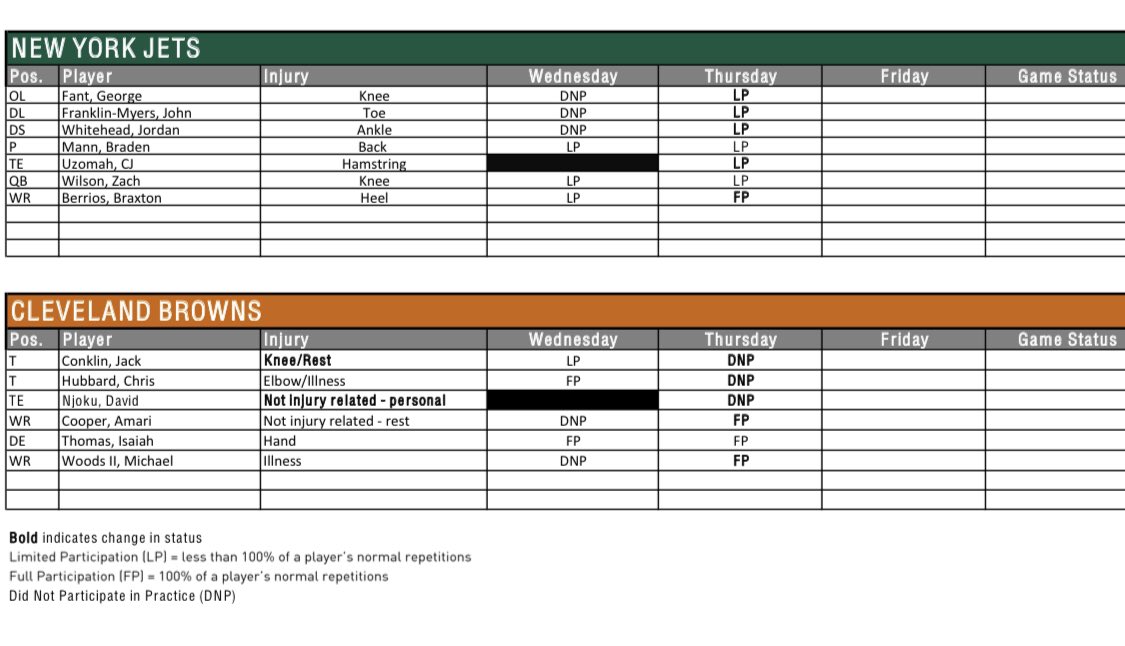 The good news here is the return of Whitehead, who Robert Saleh had described as "week to week" yesterday.
The main negative is the inclusion of Uzomah with a new hamstring injury.
For the Browns, the main question appears to be whether or not Jack Conklin will be able to make his return to the lineup.