Injury update: Franklin-Myers returns to full practice
The second injury report of Steelers week is here: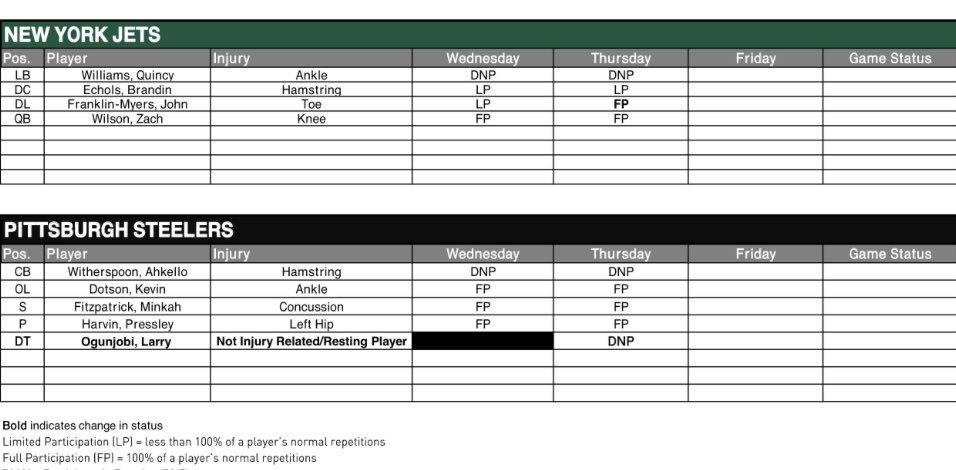 There's not much to get concerned over here. It's pretty obvious Williams won't play, so Kwon Alexander will get more playing time, which is probably a good thing because he's been playing well and is a good pre-snap communicator.
On the Steelers' side, Witherspoon started the first three games but had his ups and downs. Levi Wallace would fill in if he can't go.