Injury Update: Mike White limited in practice
The second injury report of Miami week is out: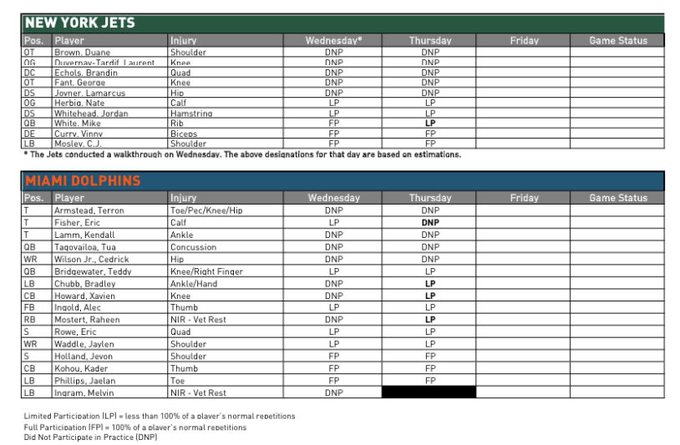 White being downgraded hopefully doesn't mean his status is in doubt for Sunday but we'll keep an eye on that. Otherwise the two defensive backs who aren't practicing are going to be out, but we'll see about the three linemen.
Miami's main concern remains the quarterback position, but they also have three tackles not practicing so that could create issues on Sunday too.