Injury Update: Reed misses practice again
The second injury report of Broncos week is out: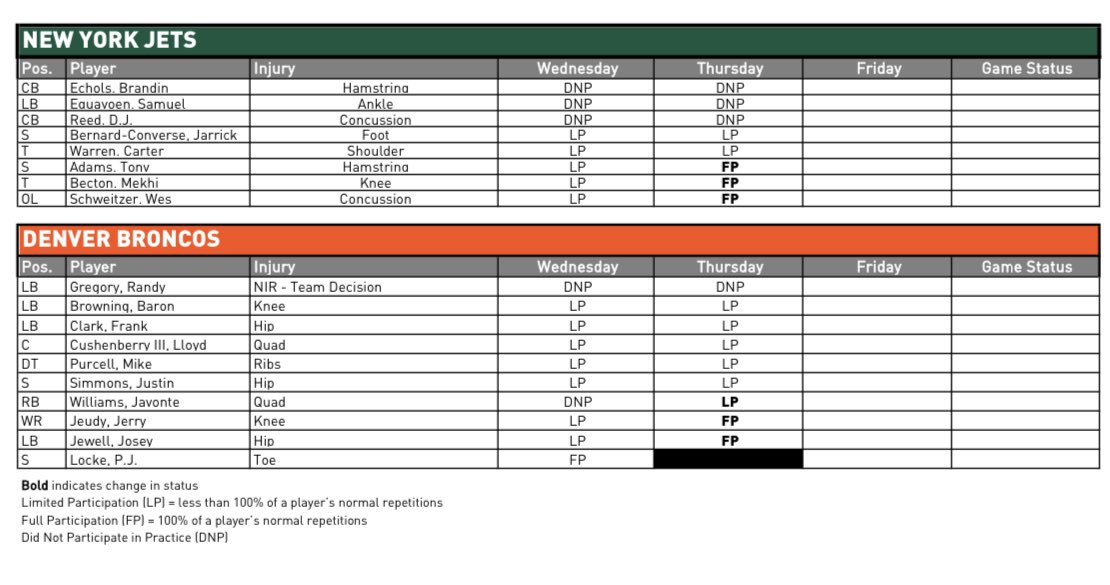 Reed still not practicing is still a concern but we'll wait for updates on him tomorrow. Presumably Robert Saleh would say he is going to play even if that's unlikely so that the Broncos are unsure whether to plan for him to be out or not.
Bernard-Converse and Warren were cleared to practice yesterday. They now have three weeks in which to be added to the roster, otherwise they will be placed on injured reserve for the rest of the year. It will depend on whether there's room for them at that time because cutting someone for either seems unlikely if the team is still in contention.