Injury update: Armstrong and Howard miss practice again for Miami
The second injury report of Dolphins week is here: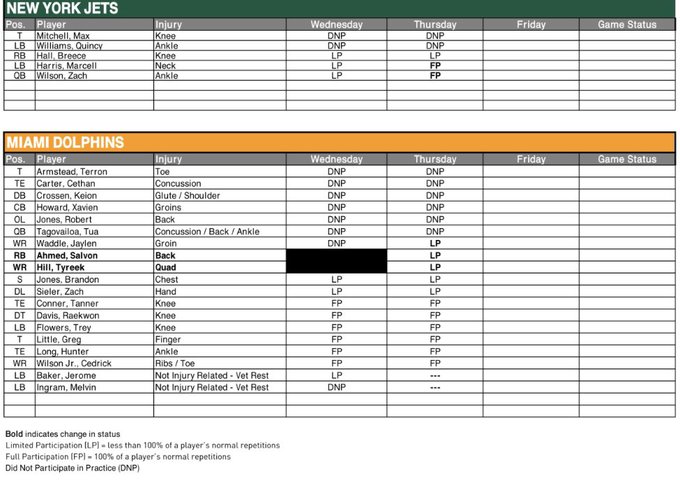 Miami remains banged up but at least got Waddle Ingram back at practice today. Howard and Armstrong are their primary concerns, although Hill getting added to the report is also worth watching.
For the Jets, it continues to look highly likely that Mitchell and Williams will be unavailable but Wilson, Hall and Harris will be good to go.