Injury Update: Cobb returns to practice
The second injury report of Giants week is out: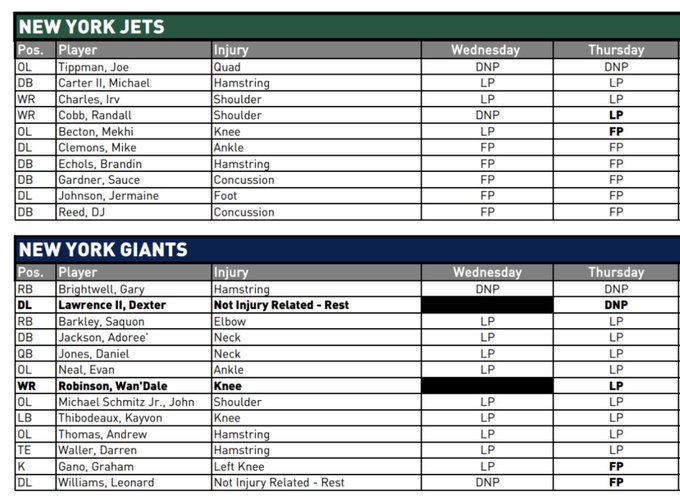 It's pretty obvious Tippmann won't play on Sunday but if he doesn't go onto injured reserve on Saturday that will be a good sign he won't miss too many games.
While Gardner and Reed have yet to be cleared officially, it seems likely they'll be able to play having practiced full twice in a row.
As for the Giants, their three returning offensive linemen remain limited, as does Jones, so we'll have to wait for more updates on them.