Injury update: Darnold and Williams both doubtful for Monday night
The Jets did not practice today but Adam Gase shared details of the Jets' injury report prior to practice and the official details are here: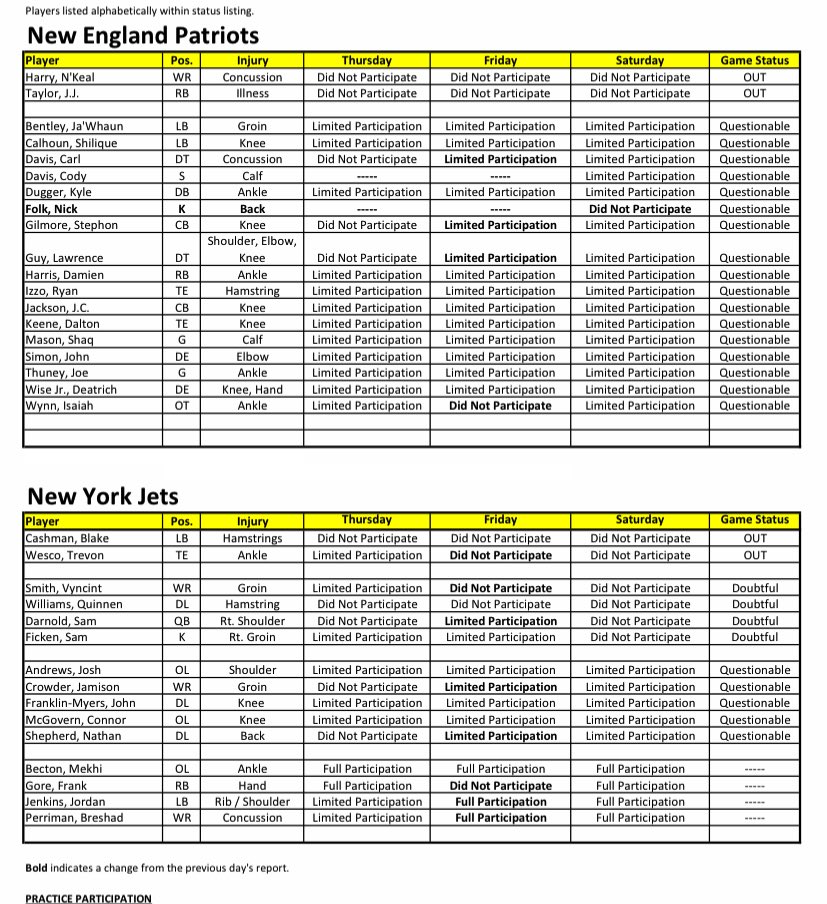 With Darnold not going to play, Joe Flacco will start again and James Morgan may be in line to be activated for the first time to back him up. Mike White is still on the practice squad but would need to be added back to the active roster to play on Monday since he's used up his two elevations.
With Williams unavailable, the Jets may opt to elevate Tanzel Smart from the practice squad for extra depth.
It looks like Sergio Castillo - who was already added to the 53-man roster - will kick in place of Ficken again and clearly the Jets will be without Cashman, Wesco and Smith too.
In better news, it looks likely that the Jets' top three receivers will all play together for the first time after Crowder's return and Perriman clearing concussion protocol. It's just a shame Darnold won't be able to join them.
Gase also confirmed that Bryce Hall will be added to the active roster. It seems Quincy Wilson was granted his release after having requested it.