Injury update: Darnold, Crowder and Shepherd return to practice
The Jets released the second injury report of this week: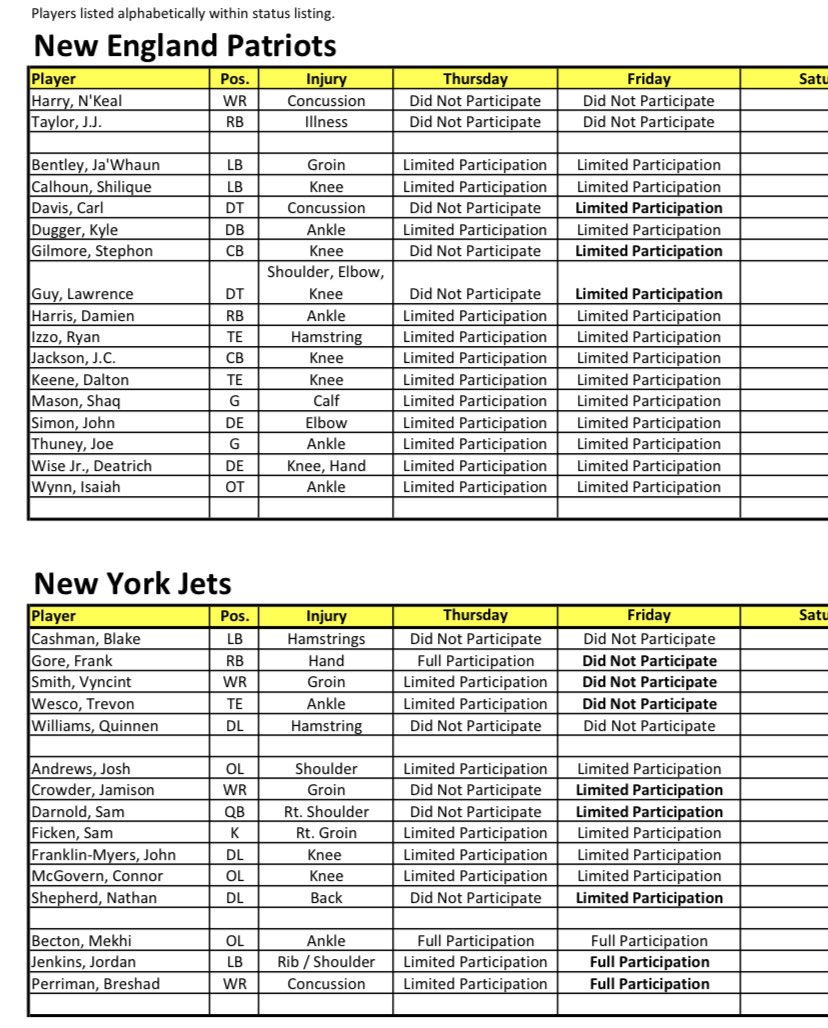 After practice, Darnold told the media that he's taking things day by day and that practice went "alright".
Smith and Wesco both missed practice after picking up injuries in practice yesterday and Cashman and Williams missed practice for the second day in a row.
Jenkins and Perriman returned to full practice and therefore look likely to play on Monday night.
As you can see, New England had three players return to practice on a limited basis at today's practice but remain short-handed.