Injury update: Davis and Fant return to practice
The first injury report of New England week is out: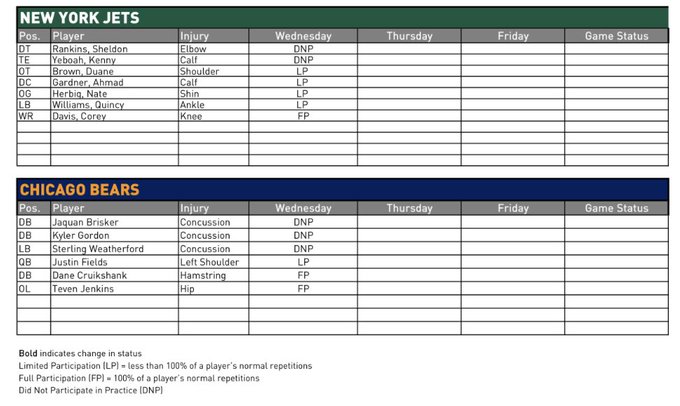 In other news, George Fant practiced for the first time since being placed on injured reserve last month, although he might be a week or so away from being activated to the 53-man roster. Max Mitchell could be a candidate to be activated on Saturday though (although the Jets will have to make a move to create room). The Jets will need an eighth lineman active now that Conor McDermott is back with the Patriots.
Hopefully the players that were limited are nothing to worry about - particularly Sauce Gardner, who hasn't been on the injury report until now.
The Bears, on the other hand, are dealing with the fact that they have three defensive contributors out due to concussion. Justin Fields' availability is not yet known after his shoulder injury, which sounds pretty bad.