Injury update: Davis and Herbig miss practice again
The second injury report of New England week is out: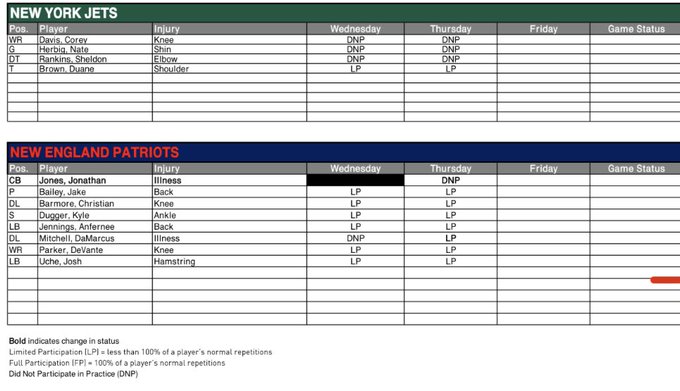 It's disappointing that Davis still isn't ready to play despite Robert Saleh indicating yesterday that still he had a chance to contribute.
The same applies to Herbig. The Jets have a few options if he can't go but apparently Dan Feeney has been getting first team reps at right guard, so that might be the way they go.
Discouragingly, it looks like the Patriots will be at full strength, whereas they were without their starting center and a couple of defensive starters when the teams met last month.