Injury update: Davis misses practice but Moore returns
The first injury report of Patriots week is out: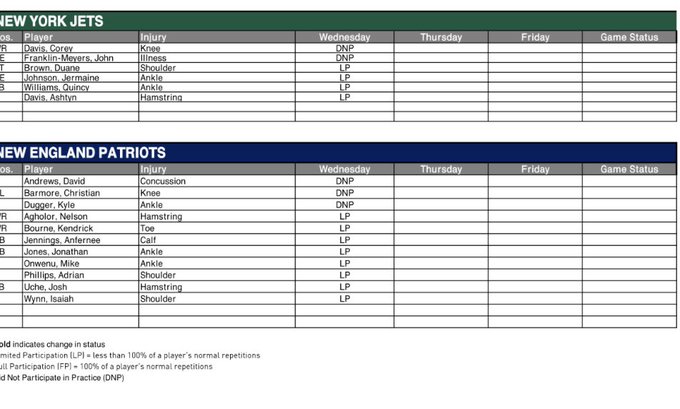 Davis and Robinson have both been described as day-to-day with their injuries. Johnson apparently "has a chance" having missed two games while himself being considered day-to-day.
Elijah Moore, who missed time for non-injury reasons, was back today and practiced full.
Franklin-Myers was sent home with an illness. Hopefully that's (a) a short-term thing and (b) not something he passed on to anyone else important.
Andrews is probably the biggest concern for New England, who are reportedly planning to start Mac Jones rather than Bailey Zappe on Sunday.