Injury update: Fant returns to practice, Cashman goes back to IR
The Jets released today's injury report: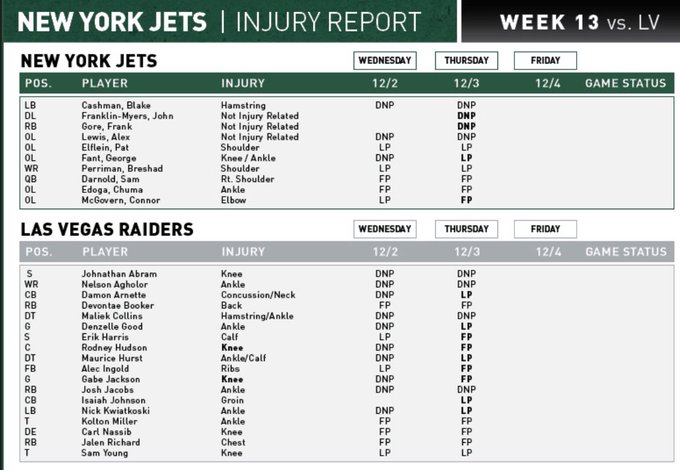 Although Fant's return was only on a limited basis, Adam Gase sounded optimistic he'd start on Sunday. McGovern's return to full practice is also obviously a good sign.
The real mystery is Lewis though. He sat out again and Gase refused to indicate if he's expected to play on Sunday. He said we should get some clarity later today or tomorrow. Could the team be contemplating releasing him?
Hopefully the non-injury related absence for John Franklin-Myers is nothing significant.
Cashman didn't seem likely to return any time soon and unsurprisingly lands back on injured reserve for the third time in two seasons.
However, there was better news about Bless Austin who is currently on injured reserve with a neck injury. It sounds like he will be back before the end of the season.
The Raiders had 10 players not practice on Wednesday and three who were limited, but on Thursday six didn't practice and six were limited, so they're moving towards being healthier.