Injury update: Four questionable for Sunday
The final injury report for Sunday's game has been released.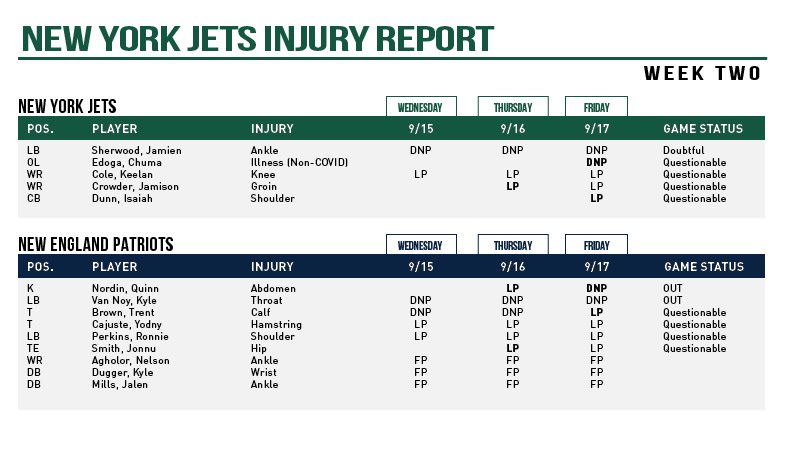 The big development today, other than the Patriots players that were ruled out, is the addition of Edoga and Dunn to the injured list. Edoga was going to be the third tackle so if he can't play then either the inexperienced Isaiah Williams will need to play that role or they'll have to play someone out of position in an emergency.
The team sounded optimistic that both Crowder and Cole would be able to return on Sunday as long as they got through today's practice okay.
Sherwood obviously won't play but might be back next week. It will be interesting to see who lines up alongside CJ Mosley this week. Del'Shawn Phillips got most of the reps last week but that was obviously a backup plan, although they did protect him on the practice squad this week so he could be elevated again. It may be too soon for new additions BJ Goodson and Quincy Williams to start.