Injury update: Guidry listed as doubtful for Sunday's game
The Jets issued the final injury report of Browns week: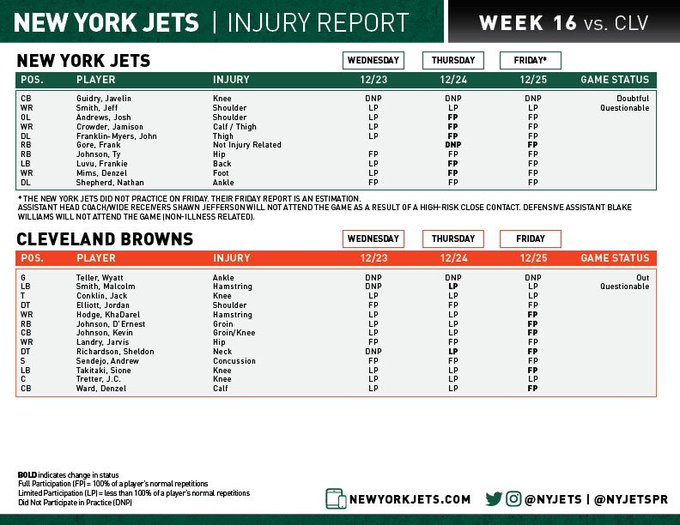 As we discussed yesterday, it will be interesting to see what the do at the slot cornerback position with Guidry likely to be out.
The Jets otherwise are mostly healthy but they're a little shorthanded at the inside linebacker position, so we could see them bring up some players from their practice squad again.
Defensive lineman Trevon Coley should make his Jets debut on Sunday.
With two roster spots open, La'Mical Perine is a candidate to be activated off the practice squad but that might not happen until next week.
For the Browns, Teller was always going to be out for this week. Rookie Nick Harris started in his place last week in the win over the Giants. The Browns hope to have Teller back for the playoffs.