Injury update: Jenkins and Austin return to practice
Here's today's injury report: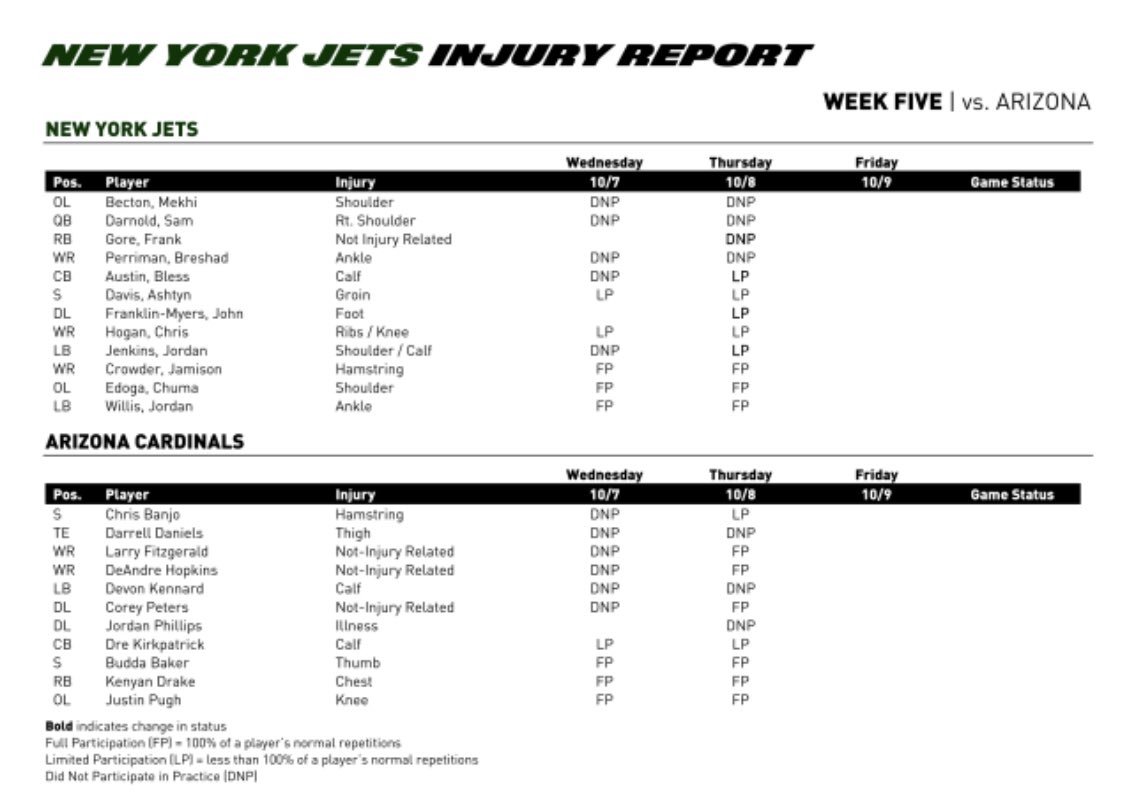 Getting two starters back in encouraging, even though it was only on a limited basis. It still seems unlikely we'll see Becton or Perriman this week, though.
The worst news from today is that John Franklin-Myers, a major bright spot over the past few weeks with his pass rushing contributions, was added to the injury list with a foot injury.
The Cardinals had a starting safety (Banjo) and a starting outside linebacker (Kennard) miss practice yesterday but Banjo returned on a limited basis. Even if they don't play, the Cardinals are getting Baker back at safety this week and Kennard's backup Hasson Reddick has played more snaps this year than he has, so they shouldn't be too badly affected.
They were also without Daniels who is a backup tight end but does get plenty of playing time as a blocking specialist and Phillips, a starting defensive tackle, who was added to the report because he did not practice due to illness.