Injury update: Joyner and Ogbuehi return to practice
The first injury report of Seahawks week is out: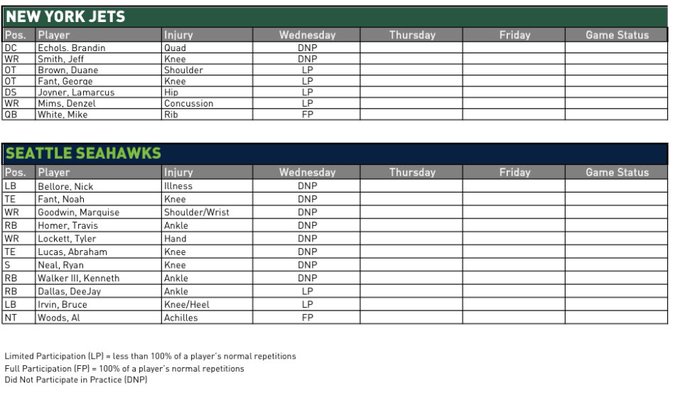 Joyner's return should be important for a defense which fell short of expectations in the last couple of games.
Cedric Ogbuehi was activated so he can practice and is eligible to play on Sunday but hasn't been signed to the 53-man roster yet so the Jets will weigh up his readiness along with how the struggling George Fant is faring.
Mims is apparently close to returning but Echols and Smith could potentially miss out once again.
Clearly Seattle is banged up. It'll be interesting to see if any of the eight players who missed practice today will participate tomorrow.