Injury update: Lewis returns but McDougald looks set to miss time
Here's the first injury report of the week: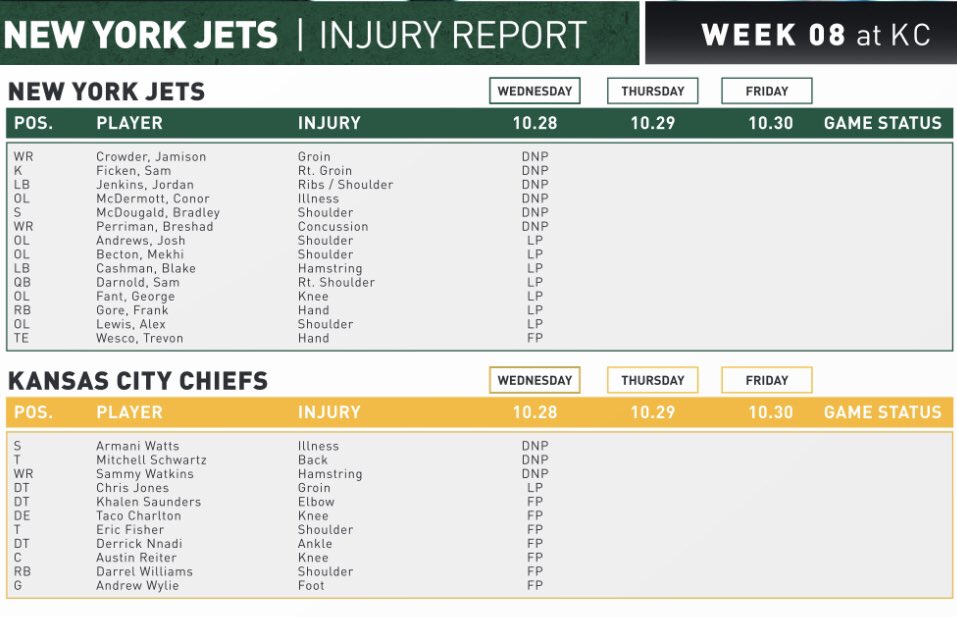 Crowder could potentially return to practice tomorrow, but McDougald's injury sounds like it could cause him to be unavailable for a while so Ashytn Davis may get a chance to start.
The Jets protected Sergio Castillo again this week so he can be activated again if Ficken can't go.
Perriman is in the concussion protocol so it's unsure how long he'll be out but the Jets will hope to have their top three receivers on the field together at some point before the bye week.