Injury Update: Maye confirms he will play on Sunday
Here's the second injury report of Patriots week: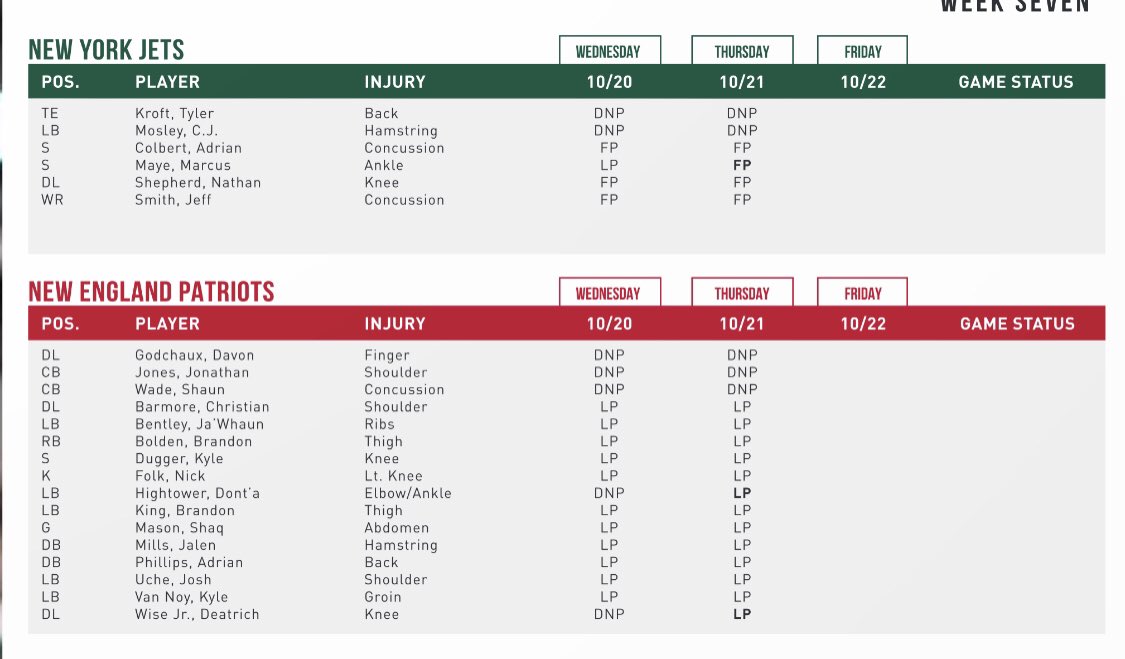 Maye returned to full practice today and then told the media he'll be playing on Sunday.
Mosley was in the rehab area today, which was not the case yesterday, so hopefully that's a good sign.
Also in the rehab area were Kroft, Hamsah Nasirildeen and Conor McDermott (on injured reserve), Kyle Phillips (on PUP) and Ronald Blair (on the practice squad injured list). Saleh said yesterday that Phillips could be cleared to practice within a week or so. It sounds like punter Braden Mann is close to a return too.
Four defensive starters missed practice for the Patriots on Tuesday but two returned to practice on a limited basis today.