Injury update: Moore misses practice, requests trade
The second injury report of Broncos week is out: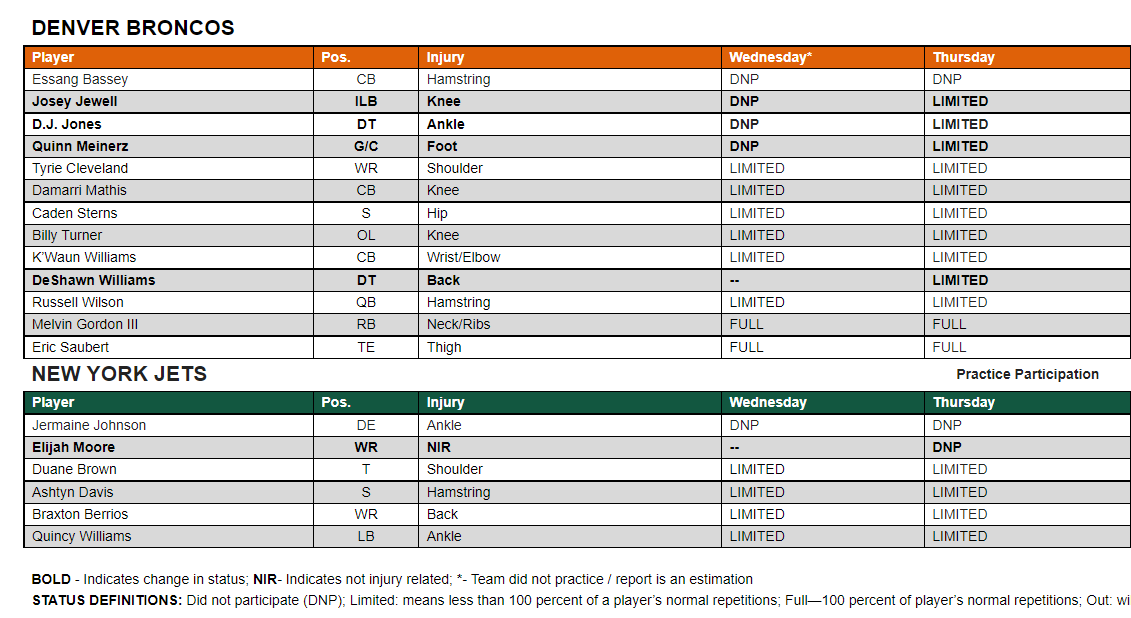 Moore, who was obviously frustrated after not getting any touches on Sunday, "officially" missed practice for personal reasons, but then this was reported after practice was over:
Sources: #Jets WR Elijah Moore, frustrated with his role and usage, has asked for a trade. The team has no plans at all to trade him. The former second rounder was targeted once in the win over the #Packers, but the play was negated by a penalty. pic.twitter.com/JJvSbnxXZ1

— Ian Rapoport (@RapSheet) October 20, 2022
Moore had actually already requested a trade a few weeks ago behind the scenes, but going public with the request now is obviously a sign that the Jets will need to do something to address this.
The rest of the news wasn't great, as Russell Wilson is trending towards playing, all three Broncos starters that missed practice yesterday returned today and the four Jets that were limited yesterday were limited again.