Injury update: Mosley misses practice with hamstring injury
Here's the first injury report of Patriots week: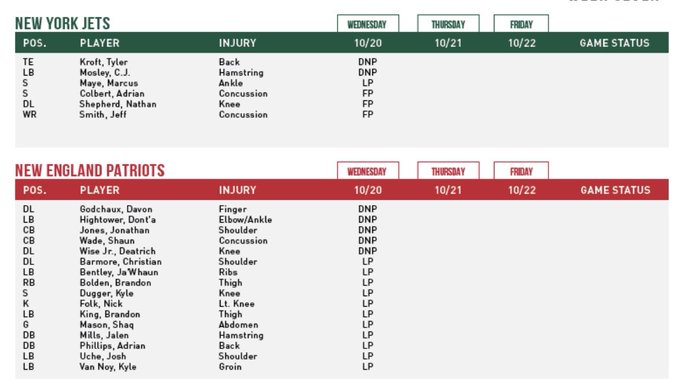 Mosley was apparently injured late in the Falcons game but is confident he can play on Sunday. It sounds like he'll be a gametime decision though. If he can't play, Jamien Sherwood would start alongside Quincy Williams and wear the headset.
Coach Robert Saleh also confirmed that Jarrad Davis still isn't ready to be activated for practice and is unlikely to play on Sunday. Maye did return though, albeit on a limited basis.
On the practice squad, the Jets protected Noah Dawkins as cover for Mosley and Jarrod Wilson as cover for Maye, but did not protect Kenny Yeboah this week. However, he might be active again as Tyler Kroft is dealing with a back issue that sounds like it could be a lingering issue.