Injury update: No change on Thursday's injury report
The second injury report of Bears week is out: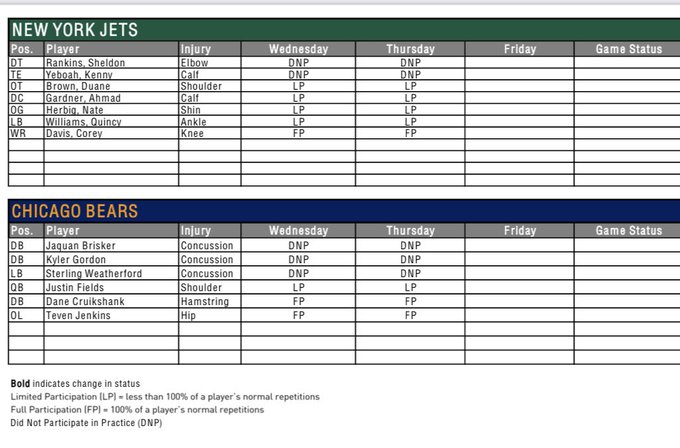 There's no change on either team's report today, so we'll have to wait for a more substantial update tomorrow.
Perhaps the most significant news from today is that, despite being limited, Sauce Gardner was reportedly moving well in practice.
Remember that Max Mitchell and George Fant are not listed on the report but each of them is practicing now and theoretically eligible to be added back to the 53-man roster this week (probably on Saturday).