Injury update: Perriman, Crowder and Fant ruled out for Sunday
The final injury report for the Colts game was just released: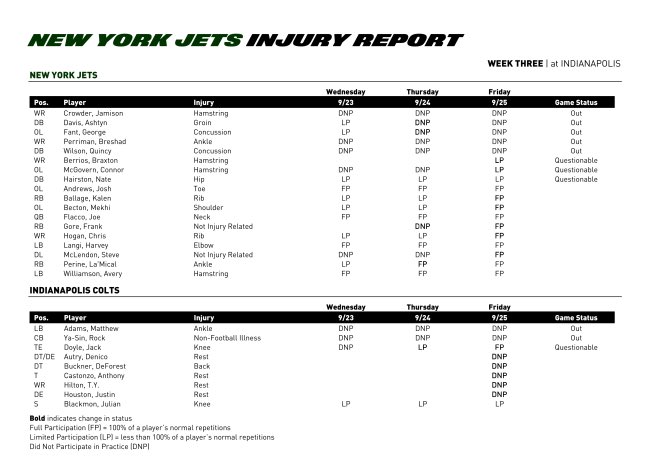 It's no surprise to see the three starters ruled out, but McGovern being potentially available is a positive step. However, it sounds like the plan is still for Josh Andrews to start with McGovern available in reserve.
The biggest blow, however, is the news that Braxton Berrios was limited with a hamstring injury, which likely means he suffered the injury during practice today and was removed. Josh Malone is the only healthy receiver on the roster right now, although Chris Hogan practiced full having missed some time with a rib injury.
Anticipated roster moves include activating an offensive lineman and at least one receiver (probably Lawrence Cager). They may also need a cornerback with Hairston's status uncertain and Wilson out. We'll update you once anything has been announced.