Injury update: Sam Darnold to start on Sunday
The Jets issued the final injury report of the week: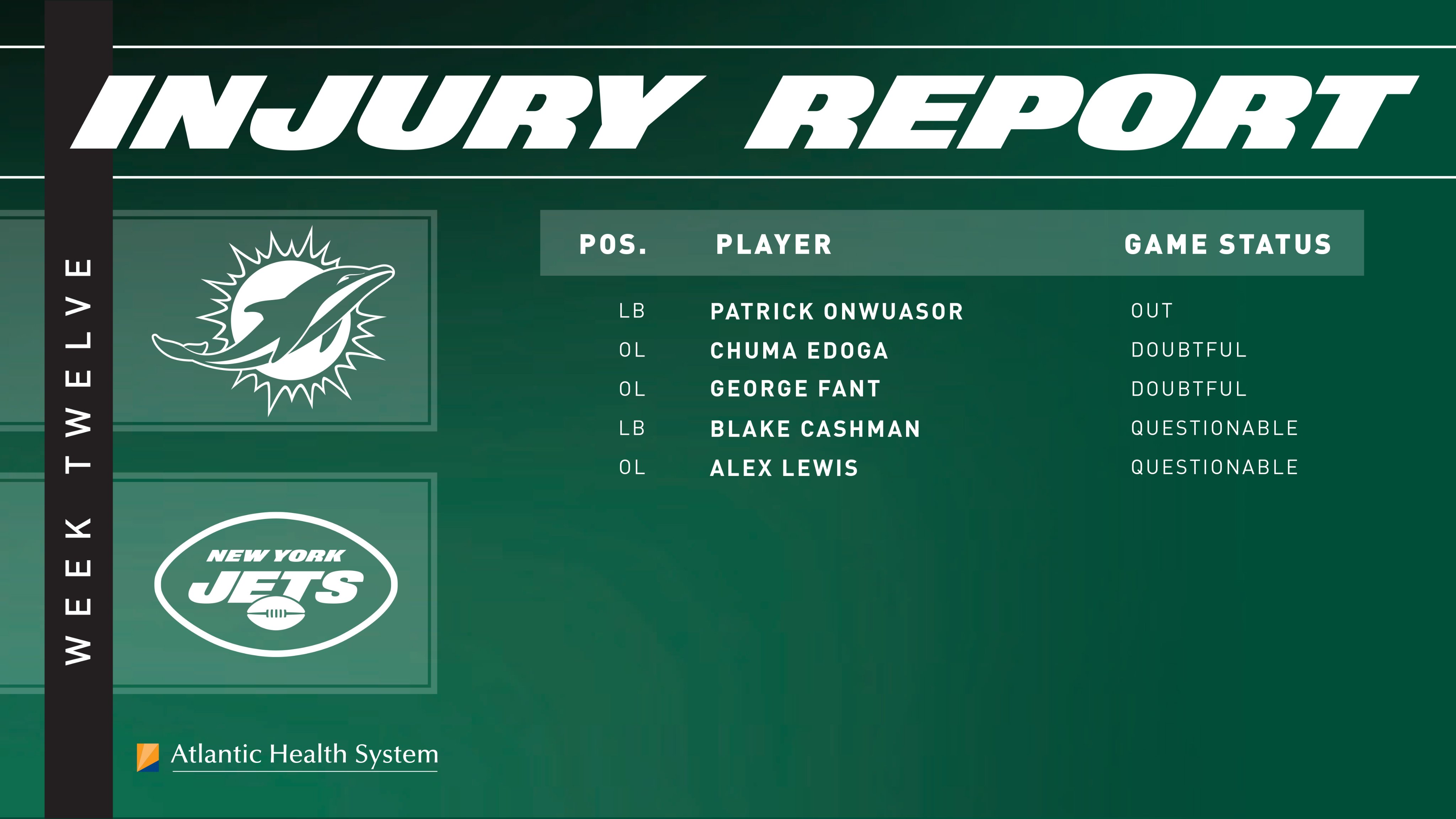 Adam Gase confirmed before practice that Darnold will start on Sunday, unless something unexpected happens. Assuming there's no setbacks, this will be the first time Darnold and his three top receivers are all active at the same time.
The Jets will be seriously short-handed at the tackle positions though. Conor McDermott will probably have to start with Josh Andrews an emergency backup. The Jets will probably elevate one for extra cover. Apparently Lewis' absence at practice was not injury related, so hopefully he'll be available.
If Cashman can't play in addition to Onwuasor being out, then the Jets will have Bryce Hager as the primary backup at inside linebacker.
The Dolphins named right guard Solomon Kindley and running back Salvon Ahmed as out with Jakeem Grant and Tua Tagovailoa listed as questionable. They may add Myles Gaskin back to the active roster as he's been practicing off injured reserve.