Injury update: Seven miss practice on Wednesday
The first injury report of the week is a lengthy one, as seven players missed practice and two were limited. Here's the full list: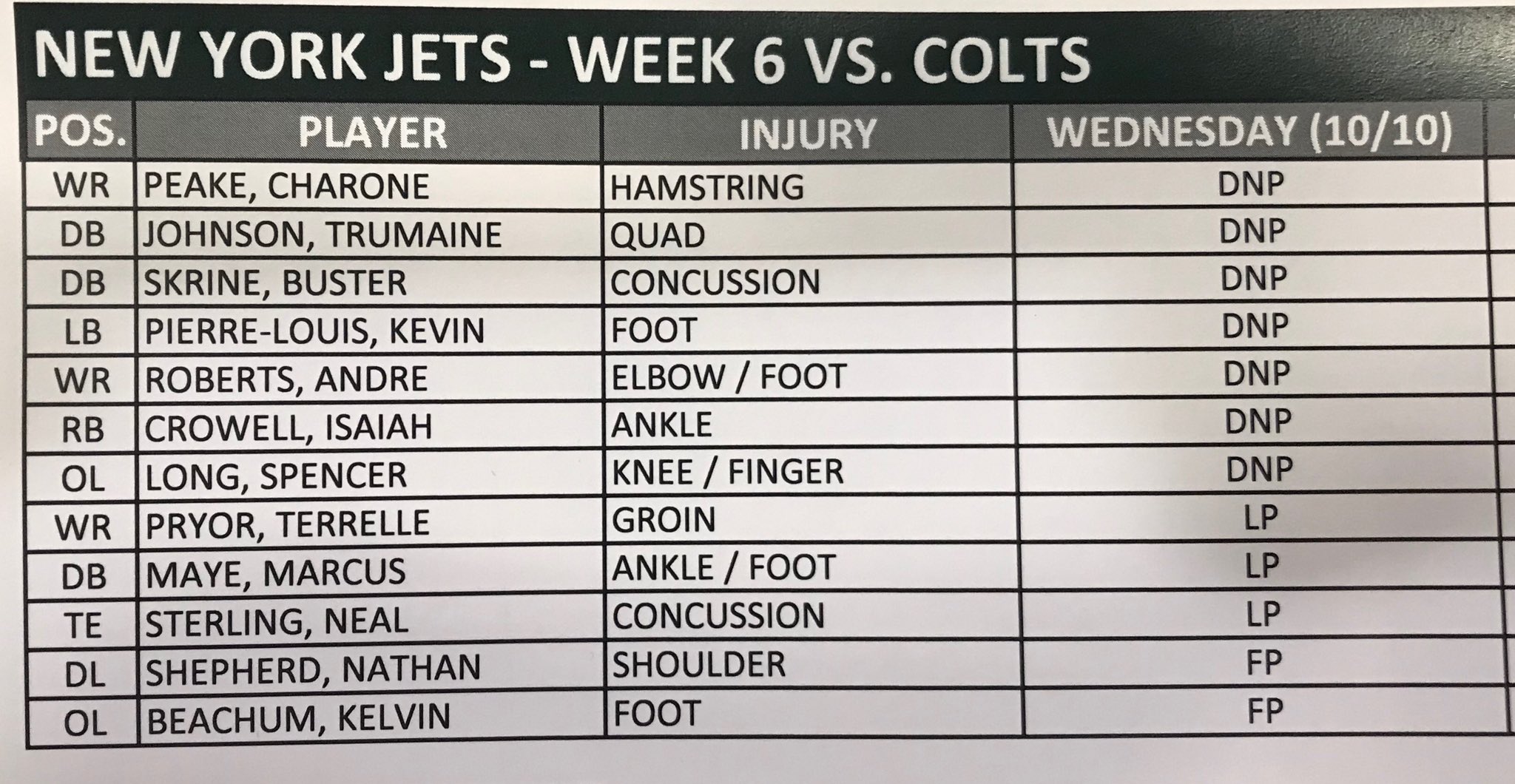 According to Todd Bowles, Peake will not play, but the others still have a chance. Crowell apparently suffered an ankle injury during his record-breaking performance on Sunday.
As for defensive coordinator Kacy Rodgers, he was in the building today and there's a small chance he could return for Sunday's game according to Bowles.
Indianapolis will be without two of their best pass catchers on Sunday as TY Hilton and tight end Jack Doyle have each been ruled out.