Injury Update: Several players miss practice due to flu, but Carter returns
The first injury report of Buffalo week is out: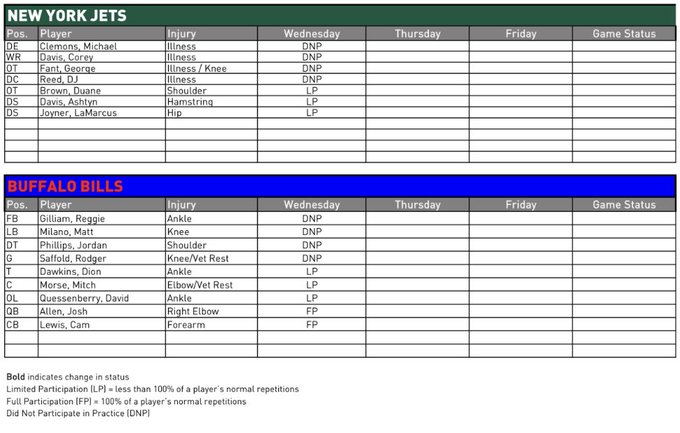 The Jets will hope that any of the players who are ill will return this week and also won't pass anything to their teammates. New York can ill-afford not to be as close to at full strength as possible as they head into Buffalo.
As noted earlier today, Max Mitchell is out for the year, which makes Fant's absence a worry. Brown would often sit out on Wednesdays but he'd have worked with Mike Remmers on a limited basis with the first unit today. The Jets may have had to either put Adam Pankey in for some plays, or shuffle the pack and put an interior lineman outside.
Carter's return likely means that James Robinson will return to the inactive list on Sunday following the recent successes of Ty Johnson and Bam Knight.