Injury Update: Six Jets listed as questionable but expected to play
The final injury report of Bengals week is here: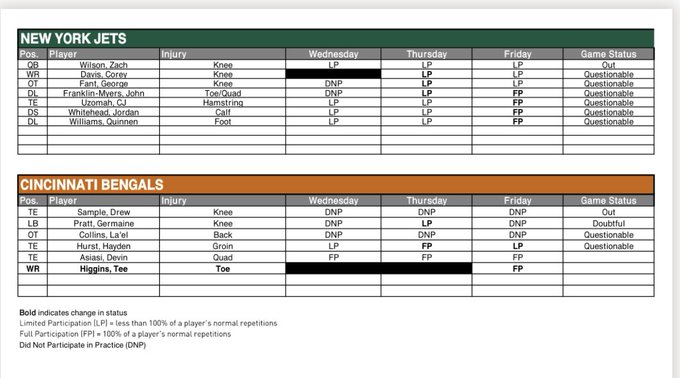 Other than Zach Wilson, the Jets are expected to have a full complement of players available for Sunday, based on comments made by head coach Robert Saleh before practice. The main uncertainty surrounds Corey Davis, who was expected to practice full on Friday but ultimately was listed as limited.
The Bengals look set to be without Pratt, a defensive starter. In addition, although the Bengals' coaches have been indicating Collins will start, the fact he hasn't practiced all week is not a good sign for a unit that has been struggling so far.