Injury Update: The latest on White, Williams, Davis and more
The first injury report of Jags week is out: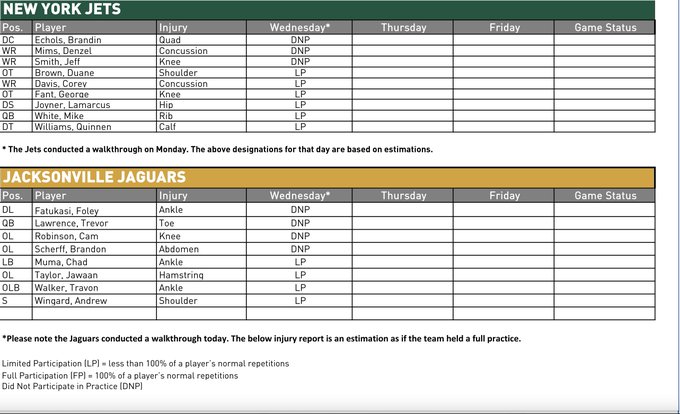 Williams may be the key here and the Jets indicated they're optimistic about his chances of suiting up on Thursday night.
It doesn't sound too promising for White, but at least Davis sounds like he should be back. They'll need him too, with Mims likely being out and Smith also a doubt after a surprisingly good game on Sunday.
Knight being unavailable would create opportunities for Ace Carter and maybe for James Robinson and Ty Johnson, who haven't been playing on offense the past few weeks. They are optimistic about Knight though.
Echols and Joyner both being out would continue to stretch the secondary depth, which held up okay for most of Sunday's game but might be in trouble with another injury or two.