Injury Update: Tippmann misses practice again
The first injury report of Giants week is out: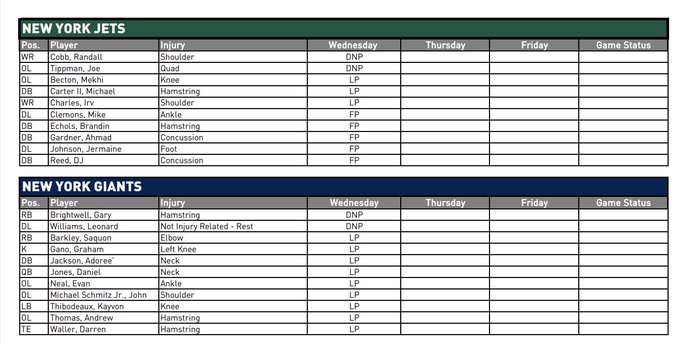 Tippmann was hurt in the Eagles game, with Wes Schweitzer replacing him and presumably primed to start against the Giants if he can't go again.
Despite returning to practice, Gardner and Reed are both still in the concussion protocol, so presumably not cleared for contact yet. Practicing full in each case is a positive sign though.
For Cobb to get hurt just after the team traded away a player who had lost his spot in the rotation to him is ironic but could be a good opportunity for Xavier Gipson.
The Giants have been getting healthier on the offensive line but quarterback Daniel Jones is still not cleared for contact.