Injury update: Wilson ruled out for the first three weeks
The first injury report of the new season is here with the main concerns being the health of starting quarterback Zach Wilson and cornerback DJ Reed. As expected, Wilson did not practice and has been ruled out by Robert Saleh so Joe Flacco will start on Sunday against the Ravens. In addition, Saleh said that Wilson will not start until week four (Pittsburgh) at the earliest: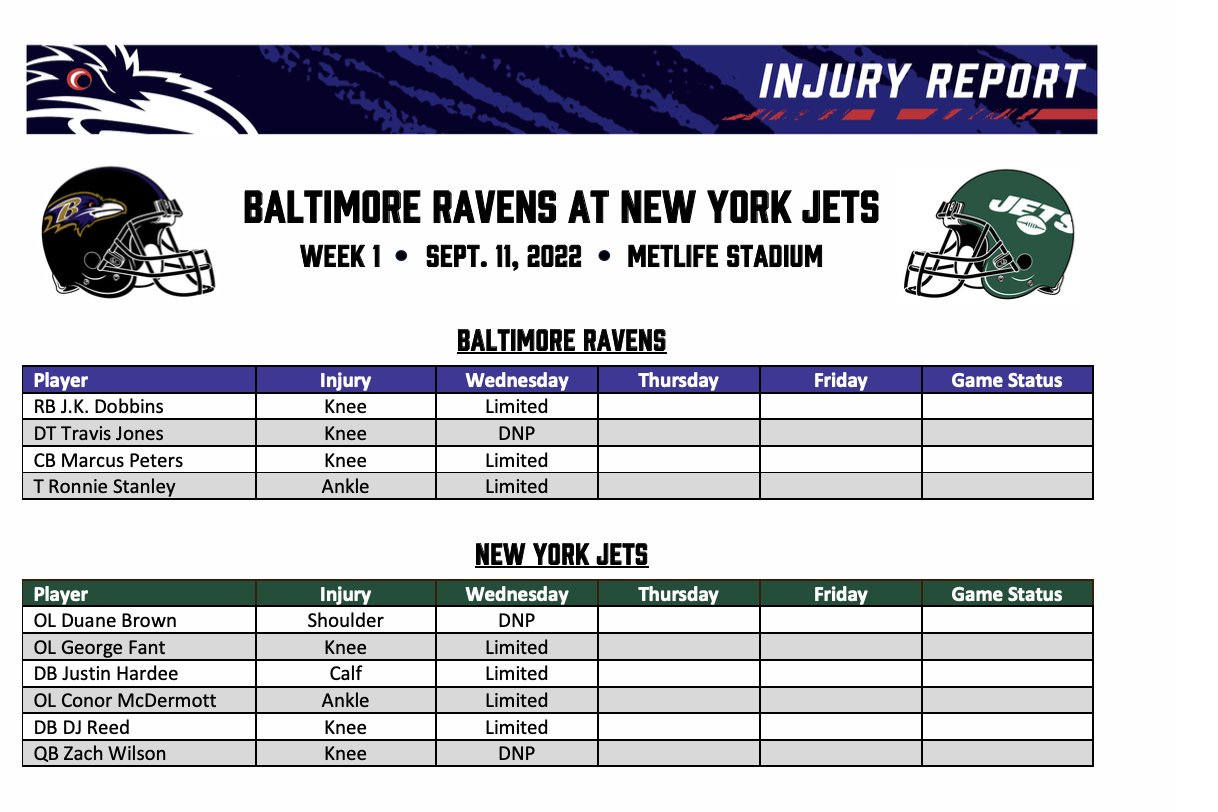 The Jets will be glad to hopefully have Reed available for the opener after being without him for the entire preseason, although if he was going to miss a game, maybe the Ravens - who lack experience and depth at wide receiver - are one of the better opponents to do this against.
Duane Brown missing practice is a concern, especially with Fant and McDermott also limited. Hopefully this is just a case of the Jets exercising some caution with a veteran player.