Jets release first unofficial depth chart
It's always interesting when the team releases its first depth chart of the offseason. You should never read too much into it because they are often out of date and typically place newer or younger players below more established players regardless of who is getting the reps in camp.
You may also find players not listed at their primary positions, which is usually because the team is trying to fit everyone into three units where there is some positional overlap and also just so that someone who is competing at multiple positions doesn't find himself on the fourth unit when actually he's in the mix higher up.
With that said, here's the depth chart: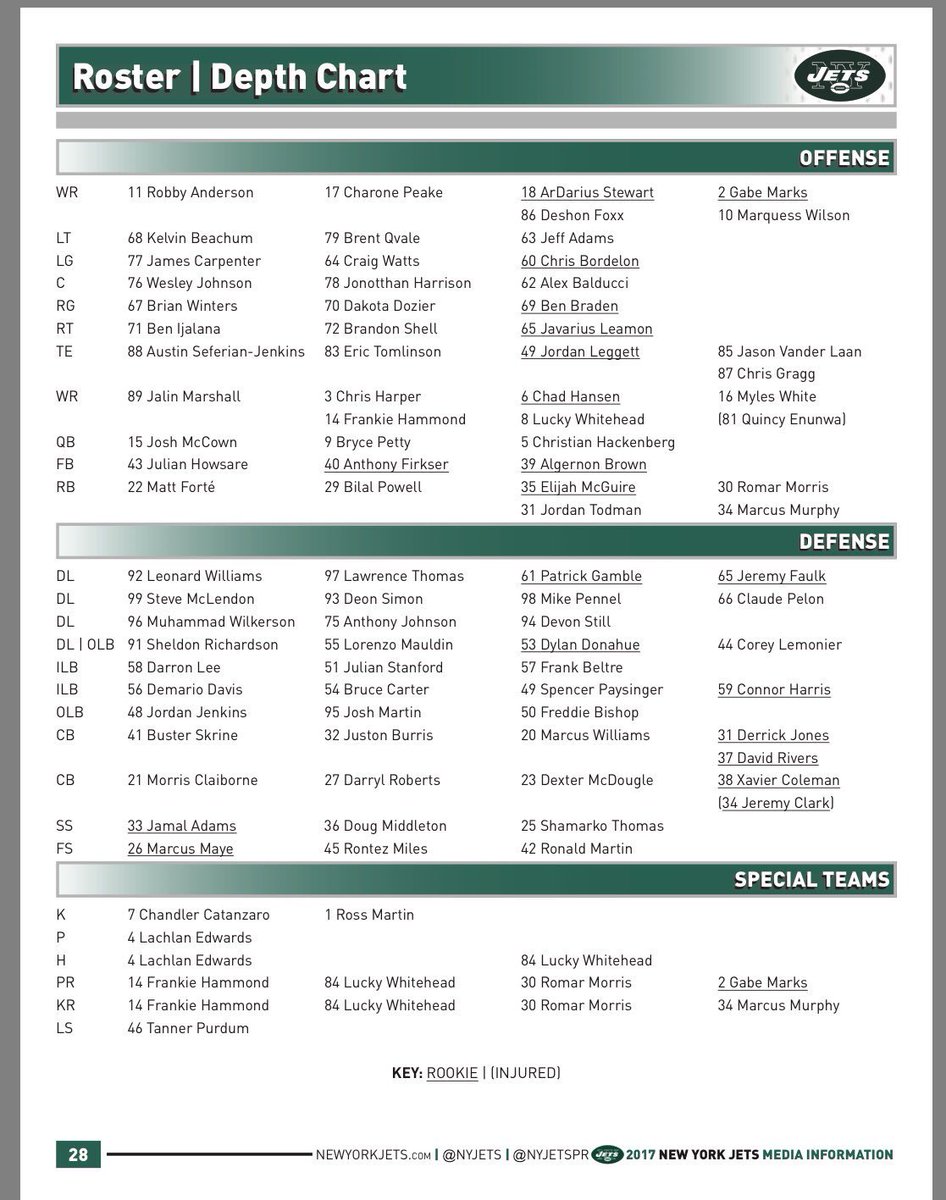 One of the first things to notice is that Bryce Petty is ahead of Christian Hackenberg. Obviously that's not true but it's another example of a player being placed below someone who has been there longer.
The next thing to note is that Ben Ijalana is listed as the starting right tackle even though he's been competing for the left tackle role in camp. Again, this is probably because they don't want to identify Brent Qvale or Brandon Shell as the starter yet.
On defense, the team is basically listed as a 4-3 with Sheldon Richardson as DL/LB. Again, this is presumably because they don't want to remove him from the first unit. He came off the bench in the Green & White scrimmage.
One final point of interest is that wide receiver Frankie Hammond is the primary return man for now, in addition to being on the second unit offensively.
Other than that, you can maybe glean a few other clues about what to expect in the first preseason game from who is on the second and third units - it's customary to put most rookies into that fourth column as they've done here - but, again, it's something that is probably already out of date.