One 2019 Jet is back in action ... but with mixed results
This time last year, Australian rugby star Valentine Holmes was preparing to embark on his first training camp with the Jets.
After having been allocated to the Jets via the International Player Pathway Program, Holmes showed some flashes at running back in preseason. Six of his eight catches went for first downs, although he was a little out of his depth as a blocker, didn't contribute much on special teams and averaged less than a yard per carry as a rusher.
Holmes had a guaranteed practice squad spot for the entire 2019 season, but was not eligible to be activated. He therefore made the decision to ask for a release from his contract in November and opted to return to rugby.
He joined the Cowboys - from North Queensland, not Dallas - as he made his return to Australia's NRL. Their season got underway in March and he made an instant impact by scoring within the first 15 minutes.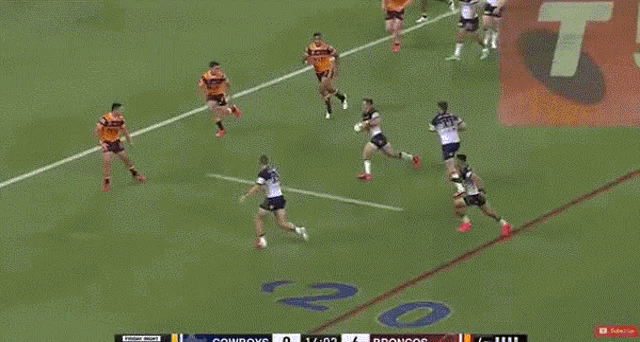 The league obviously stopped all competition for several weeks due to the worldwide pandemic, but with Australia having controlled the virus quite well, they returned to action in the last week of May.
It hasn't been going too well for Holmes since then, though. His team dropped to 2-4 earlier this morning, losing by 20 in a game they trailed 34-0 at halftime.
Holmes missed the game and should be out for a few more weeks after suffering an ankle injury in last week's game. Holmes had come under fire from a former teammate who was on the opposing side because of how he handled his initial departure to the NFL. However, he made an early statement with this score: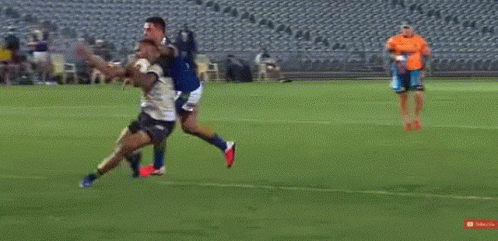 The Cowboys took the lead but ended up losing by 11 following Holmes' first half injury. He also got into a bit of hot water because a reporter interviewed him on the sideline following the injury, breaching the league's social distancing protocols. There was some talk that he might be required to self-isolate but with the injury that essentially became moot anyway.
Even with some of these negatives, it seems unlikely that Holmes is regretting his decision to abandon his NFL dream. There's no doubt he has talent and could perhaps have made his mark if the team had been more patient with him but he said he felt like a bit of outsider and noted that NFL teams don't have the same kind of camaraderie as the rugby teams he's been on.
With the uncertainty over a return to action for NFL players, he's probably better off in a situation where he can start earning again. His long-shot NFL future would've required him to be a long-term developmental project and those are the kind of players who are unlikely to be prioritized in a truncated offseason.
Nevertheless, there will always be a sense of what might have been with Holmes, whose athleticism, experience and talent made him an intriguing option for the NFL. Instead, he'll remain nothing more than a footnote in Jets history and will set his sights on reestablishing himself as one of the greats of rugby league.