QuickFix: Saucy Nuggets from the Jets' loss to the Chargers
We're going to kick off today's analysis with some things you might not have noticed from yesterday's loss to the Chargers:
Pancakes with da Becton
Breakfast time! But, this week, Mekhi Becton wasn't the pancaker. He was the pancakee!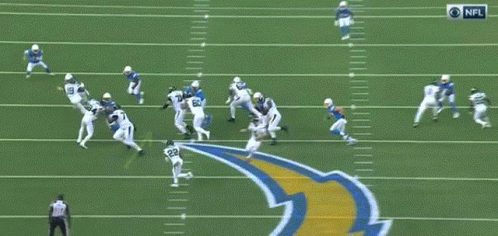 Ya dats not right.
However...Denzel Perryman's stunning play here does lead us to an explanation for how the Jets' passing game was just so impotent in the first half.
Since Joe Flacco is so old he must have misheard Adam Gase's plea not to allow the talented Chargers linebacker to make any plays in coverage as "Whatever you do, don't throw the ball anywhere near Denzel or Perriman."
Half Man, Half Amazing
Mims not contributing at all in the first half was concerning given how he's had ALL his production in the first half before yesterday. However, this time he had a productive second half instead with three catches for 71 yards - not to mention the fact that he contributed a couple more first downs by drawing penalties.
We've seen this phenomenon before with Robby Anderson back in 2017 and 2018. He had several games where he had productive first halves but then was shut out in the second half as we kept anxiously waiting for a big breakout. Then, on a few occasions he would be kept quiet in the first half only to then be productive in the second half.
In 2018, Anderson was was mostly doing his damage in the first half during the first 12 games with 301 yards and three touchdowns during the first half but only 115 yards and a touchdown in second halves. Of course, the Jets made an effort to feature him more consistently down the stretch and he had one of the best months of his career, only for the new coaching staff to abandon this approach at the start of the 2019 season.
We've seen Anderson start to realize his potential in Carolina now they're making a concerted effort to keep him involved. The Jets must also do this with Mims because he has similar potential.
In the first half, the only time he was targeted was on the play where Flacco was initially ruled to have fumbled. As you can see, Mims was clearly wide open beyond the marker and Flacco's unnecessary hesitation was what allowed Joey Bosa to disrupt the throw.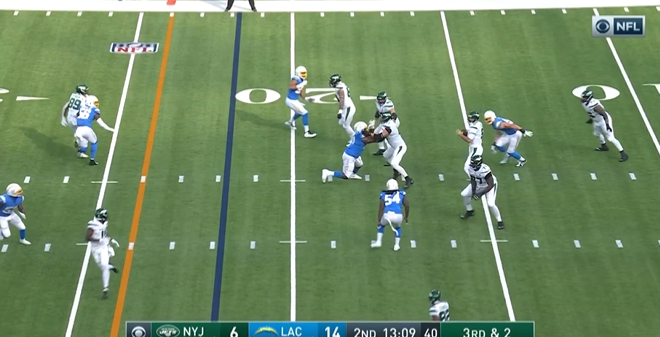 By the time Flacco released it, this was too late, even if he had got it off cleanly.
Other than that, Mims wasn't targeted again until there were four minutes left in the third quarter.
That's not enough.
The Big Threes
Speaking of Bosa, this gave us a neat opportunity to contrast and compare the 2016 third overall pick with the player taken with the same pick in 2019: Quinnen Williams.
It was a frustrating game for Bosa who had just two tackles and was somehow held without a sack that he quite clearly wanted desperately with that frustration partly responsible for him being called for two personal fouls. Williams on the other hand had three tackles and half a sack.
Modest numbers from each of them to be sure, but in each case they were extremely disruptive. Bosa had five quarterback hits officially and a few other pressures, as the Jets struggled at the tackle position with Mekhi Becton, George Fant and Chuma Edoga all banged-up.
You can see on this example - which ended in a contentious penalty that we'll cover in the officiating review - just how much of a threat Bosa's combination of physical attributes and arsenal of pass rushing moves creates.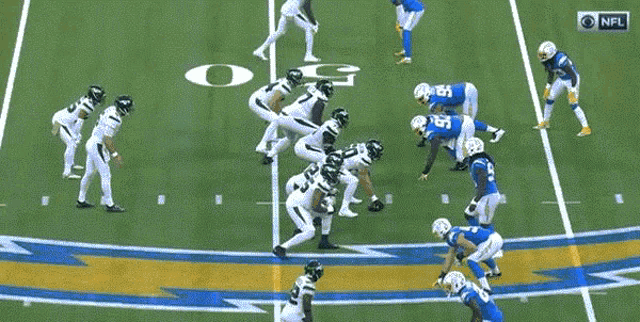 Edoga is already backpedaling uncomfortably but it's the accuracy of Bosa's hand placement that prevents Edoga from slowing him down and knocks him completely off balance. It's unfortunate for Bosa that he trips over Greg Van Roten's heel.
The other thing Bosa possesses that none of the Jets' edge rushers do is the ability to bend the edge. Here is a great example of that.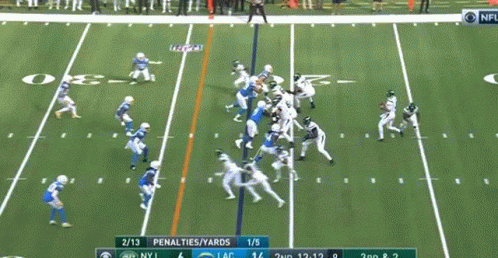 Fant doesn't do too badly here, driving Bosa upfield and forcing him to go the long way round, which would have given Flacco adequate time if he didn't hesitate unnecessarily. Bosa is able to finish by keeping his balance as he turns the corner.
In an almost identical situation, you can see what happens to Tarell Basham - who is arguably the Jets' most established edge rusher in terms of generating constant pressure.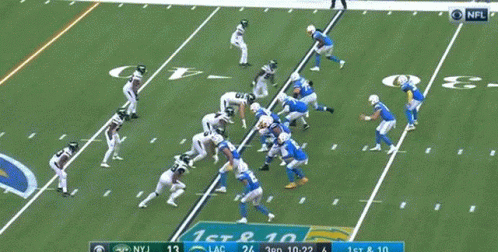 Not to be outdone, Williams, who - in a departure from recent games - seemed to play more at nose tackle this week, was constantly shoving center Dan Feeney into the backfield to blow up a few runs and drive him back into the quarterback's lap. He got to Justin Herbert a handful of times and managed to avoid getting called for roughing the passer for a change.
It's great to see this kind of disruptive performance becoming the norm for Williams, who is on his way to developing into the cornerstone for this defense.
Bosa had a game-changing impact even though, if anything, the Jets deserve credit for limiting the damage he was able to do. If Williams can continue to develop so that he's making a similar impact when he's in his fifth season, the Jets might even be in a position to win a game or two by then.
---
We'll have some more in-depth analysis for you throughout the rest of today and over the next few days, so keep checking back here early and often.