Roster News: Jets announce futures signings
The Jets have announced their futures signings: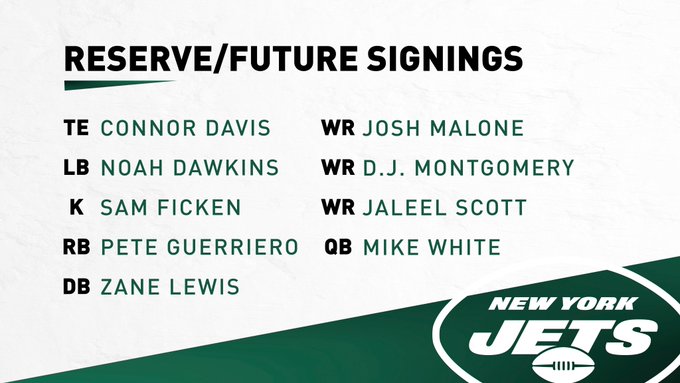 All of these were on the practice squad at the end of the season apart from Ficken, who was released from the active roster on the eve of the season finale. Interestingly, the Jets opted not to sign Sergio Castillo to a futures deal even though he was on the practice squad.
Castillo and the three other practice squad members that weren't offered a futures deal - Bronson Kaufusi, Corbin Kaufusi and Brady Sheldon - could still get one at a later date.
Bonus Links:
Mike White Scouting Report
Josh Malone Scouting Report
We'll bring you scouting reports on the others between now and the start of the new league year in March.